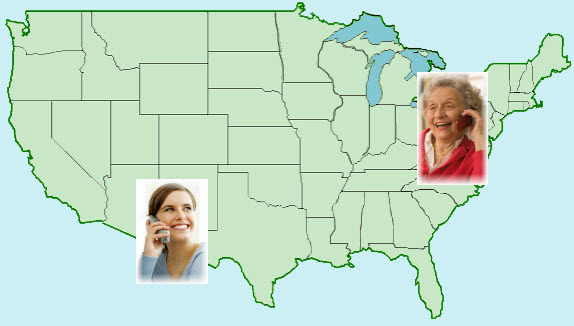 A wonderful friend shared a recent article she read in the Galveston Daily News. The article was discussing seniors who suffer from holiday blues. Dr. Mukaila Raji authored this informative piece and I would like to share it with you.
After you finish reading this I would suggest you watch the video "Home for Holidays" that was recently recorded to help those of us traveling home to visit our older parents, relatives and friends. This video has been watched by over 600 viewers in the last week or so.
Note: What is a Long-Distance Caregiver? A long-distance caregiver can be defined as any adult child or relative caring for a loved one from a distance. That can even be as simple as 'checking in' by phone on a regular basis to make sure everything is ok.
The comments to the program have gone something like this: 'Having been through this very situation 3 years ago, it was helpful to hear the information about not blaming siblings for things missed. I wish I had seen the video before going through it with my parent. It was so well organized and covered everything important. I am going to send this to my young adult children in the hopes they will be better informed when they have to deal with the same issues." The video can be viewed at mmLearn.org, Free Online Videos for Caregivers.