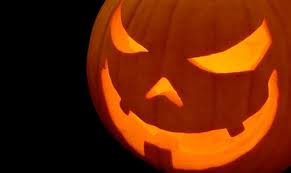 It may be just coincidental that the open enrollment for Medicare comes around in October every year, but the tricks and traps that are often associated with attempting to figure out the best Medicare options certainly fit the season!
Planning for your future health care is usually off the radar for most people until the time comes when you realize the future is knocking at your front door! If so, you may be one of the more than 40 million people who are currently on Medicare or will soon become eligible. Despite all the medical breakthroughs, the bottom line is that health problems and healthcare expenses are a major concern for everyone, therefore making health coverage decisions critical especially for those covered by Medicare. Trying to maneuver the government's website on Medicare can be a very daunting task and may be even more so if you are attempting to assist an aging relative or friend. The verbiage used can be confusing and complicated which can often lead to stress and frustration and possibly oversights of some of the Medicare benefits.
While we cannot predict the inevitable changes in Medicare, mmLearn.org can assist you by providing the latest information on Medicare options. In mmLearn.org's NEW webcast "Tricks & Traps in the Medicare Maze," Lynn Shank, CSA, CEO of A+ Longevity, will cover the top 8 Medicare issues that can cost you money. She will help you think through basic health care issues and give you ideas and tricks for navigating your way through the Medicare maze without falling into any traps.