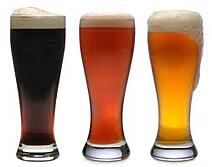 Yep – you read it correctly – Updated Beers List. Now don't get too excited, this is not a top ten of all your favorite beers – you won't find Coors or Bud Lite on this list. Instead you will find the Criteria for Potentially Inappropriate Medication Use in Older Adults, informally known as Beers List. This criteria is used by healthcare professionals as a reference about the safety of prescribing medications for older adults. The list was named after the late Mark H. Beers, MD, a geriatrician, who first created the Beers Criteria in 1991.
While the primary focus for this list is the healthcare community; it is also essential if you are a caregiver of an aging parent or other older adult to become aware of some of the prescription drugs that may be more hazardous than helpful for them. With seniors avoiding the use of inappropriate and high-risk drugs is an important, simple and effective strategy in reducing medication-related problems.
You can access a copy of the updated Beers List by going to the American Geriatrics Society at http://www.americangeriatrics.org/files/documents/beers/PrintableBeersPocketCard.pdf. Print out a pocket card to use when visiting the doctor. Not only will the doctor be so impressed that you are up to date on the latest recommendations, but it will enable you to ask informed questions about some of the drugs being prescribed.
mmLearn.org is pleased to have Carrie Allen, Pharm. D. CGP back by popular demand to present an informative and educational look at the recent changes to the Beers List and the reasoning behind the necessary changes. In her usual energetic style, she gives useful resources plus provides guidance about medications that may be very harmful for vulnerable adults. This NEW free on-demand webcast is one you don't want to miss! Watch it now.