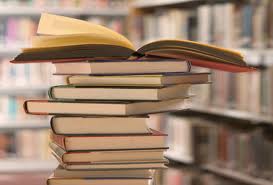 The aging journey affords much opportunity for seeking new adventures and even learning new skills – but much depends on how we view these prospects. For many older adults going back into the classroom may conjure up visions of cramming for exams, homework or even sitting through boring lectures. While for others the images and feelings of being back in a chalkboard setting creates a flood of wonderful ideas full of possibilities, adventure and, of course, lasting relationships.
"The real voyage of discovery consists not in seeking new lands, but in seeing with new eyes." – Marcel Proust
Lifelong learning guru Nancy Merz Nordstrom advocates this three-pronged approach as a vital ingredient for the Boomer lifestyle or anyone in their "after-50" years. "When you look at the benefits gained from keeping your mind sharp, it's incredible. Lifelong learning is like a health club for your brain. And an active mind can stimulate physical activity and keep your spirits high. It's an all-around fantastic tool for better health."
While lifelong learning may not be for every older adult, but for those who still love to learn – the Osher Lifelong Learning Institute at the University of Texas Medical Branch in Galveston, TX – may be the answer. Without the stress of mid-terms or worries about grade point average, Osher is one of many institutes that offers college-level curriculum, taught by experts for those 55 and over with no credits, exams, grades, or homework and no previous education is required.
mmLearn.org is committed to providing older adults and their caregivers with the most current resources available to enable them to live a fulfilling, rewarding life. Michelle Sierpina, Ph.D., Executive Director of the Osher Lifelong Learning Institute (OLLI) introduces the program at UTMB and provides compelling reasons for being a lifelong learner! Watch now to learn more about the benefits of livelong learning for seniors.