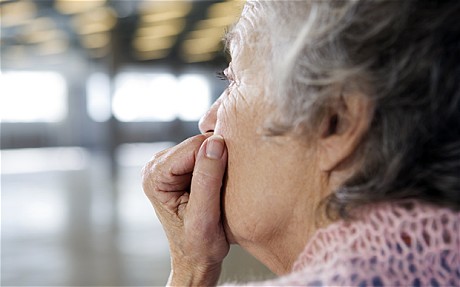 "I once attended a Navajo blessing ceremony, held in a tepee on the red sand of the Sonoran desert. The tepee was set up with great reverence, since to the Navajo, it symbolized the womb from which we all emerge, and the tent poles were "the bones of our grandmother." The word grandparents was spoken often and lovingly throughout the ceremony. The group's silver-haired matriarch quietly reigned over the gathering, with everyone else poised to supply her needs. It was a graceful dance of mutual care, with the elderly at the center." Author Martha Beck
Unlike the days of the Navajos when there was no question about where mom, dad or grandma would be cared for when the time came, today's question is much more complicated. The demographics and cultural framework of even fifty years ago has changed dramatically and there are fewer family members available to care for an aging parent. Along with the rising number of elderly who are living longer, thanks to advanced medical care, so have the number of options available for caring for the elderly. From having to make a decision about the type of facility needed to how to pay for the care, these types of decisions can be extremely stressful for families.
How do you get started? Who makes the decisions? Since each family member has a different relationship with a parent and plays a distinct role in that relationship, each will have a different perspective about how to handle the caregiving decisions. It is therefore critical, in order to maintain family peace and avoid conflict as much as possible, to be able to discuss a parents' care openly and as a team. Including the parent, if they are still cognitively astute, in making these life decisions is also an essential element.
No matter how much work is done to create the best plan in caring for an aging parent, it is still a tremendous challenge for families. With the help of mmLearn.org, caregivers have access to over 200 FREE online videos to help them with a variety of topics and issues of caring for older adults. As part of mmLearn's Ask the Geriatrician series, Dr. Paul Garcia presents Family Decisions and Long Term Care: Who Will Care for Mama? Dr. Garcia's presentation will assist families in making these difficult transitions.