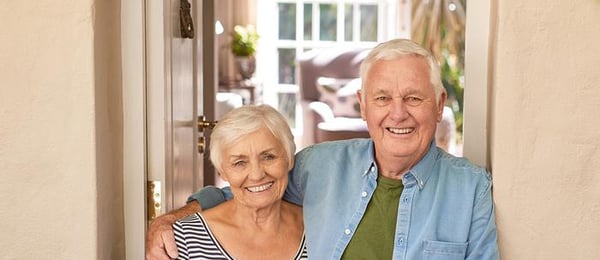 With 90 percent of people over the age of 65 planning to "age in place," caregivers are increasingly tasked with the challenge of keeping their aging loved ones healthy and safe in their homes. According to HomeAdvisor's 2017 Aging in Place report, the key to facilitating this process involves taking a holistic approach to home improvement.
Here's a closer look at key points from the report, along with tips for caregivers looking to help their aging loved ones maintain their independence as they age.
Identifying the Opportunities
"Homeowners typically don't consider how the home improvements they're making today may help or hinder their quality of life down the road. But every home project—from roof repairs to kitchen remodels—offers an opportunity to create a home in which they can safely and comfortably live for decades to come (or 'age in place,' as it's often referred)," proposes the report's Executive Summary.
Specifically, HomeAdvisor set out to gain insights into what people are doing in their homes to prepare to age in place. After sorting participants into two groups (one group of 55 to 75 year-olds and one group of people aged 75 and over), Home Advisor determined that—despite the fact that the term "aging in place" was meaningless to many of them—homeowners in both groups were undertaking projects aimed at improving their lives as they age.
And while we often think of aging in place in terms of bigger fixes like grab bars and stair lifts, these projects are less about the overarching theme of senior safety and more about acknowledging the underlying infrastructure provided by routine maintenance and projects designed to keep homes in good working order toward ongoing ease of living. Doing so, however, "sets them up to layer on the aging-related projects as their aging specific needs are revealed."
A Process, Not a Product
"It's hard to anticipate the modifications homeowners may need to make as a result of aging, so some modifications—like grab bars or widened door frames—may need to be implemented as the need arises. But other home improvements—like self-cleaning gutters; accessible storage; and plumbing, walkway and roof repairs—not only offer greater ease of living in the short term, but they also stabilize the working order of a home for the long term, which provides the best foundation for aging in place as well as future aging in place improvements," contends the Aging in Place report.
In other words, home improvements for seniors have the greatest long-term impact when they're progressive in nature. Enter "the planning pyramid." Setting forth how aging homeowners can move through the home improvement process in the most advantageous way, this seven-phase structure includes laying the groundwork by looking for areas of potential improvement; completing basic maintenance projects; making low-cost improvements; taking steps to improve ease of living; implementing safety measures; and, finally, improving access.
Explains HomeAdvisor, "Think about preparing for aging in place as a pyramid: By establishing a home in good working order and understanding how home improvements and technologies work holistically to create a foundation for future needs, homeowners can effectively work their way from the bottom to the top. Starting with basic home maintenance projects like roof repairs, for example, they can move up to smart home tech and bathroom renovations—eventually having readied their homes and budgets for aging-specific improvements like grab bars, which may in the future become a necessity."
What Caregivers Can Do
"By taking a holistic approach to home improvement, homeowners will get their homes in good working order before aging-specific home improvements become necessary," Marianne Cusato, Adjunct Associate Professor at the University of Notre Dame's School of Architecture, told ConsumerAffairs.
Caregivers can help their aging loved ones as they navigate the aging in place process by adopting a holistic mindset, as well. For starters, caregivers can encourage seniors to attend to routine home improvements to avoid larger problems, including expensive deterred maintenance costs, in the future. While keeping up with these tasks can be overwhelming for seniors on their own, the help and support of family members, friends and paid caregivers can make a huge difference.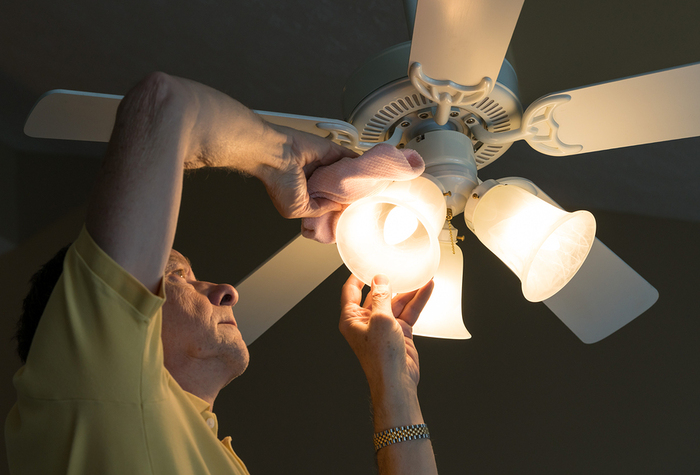 Creating an aging in place plan can also help seniors and their caregivers be aware and prepared. Proposes Age in Place, "The focus of your plan should be control; control of your environment, your care, your dignity, your comfort and your quality of life. The primary goal should be to create a plan that enables you to stay in your home as long as you are able, ensures your needs are met and supports your independence."
The overall takeaway for caregivers? While safety is always the imperative, waiting until home improvements are the necessity is ultimately a barrier to senior independence. Conversely, prioritizing smaller, proactive measures can help seniors stay in control and ahead of the aging in place curve.
mmLearn.org offers a large library of free videos for caregivers of older adults, covering topics pertaining to senior care. Whether you are a healthcare professional or a family caregiver, if you are caring for an older adult we know that you will find mmLearn.org an essential learning and guidance tool for all of your caregiver training needs. For more useful caregiver support resources, access our free online caregiver video library today.