New Caregiver Training Videos — In Your Inbox
Get the Tools You Need to Provide Excellent Care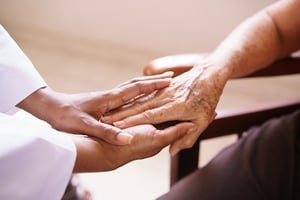 Being a caregiver for those who are aging presents challenges every day. Whether you're caring for a relative or you're a professional provider, reliable information is your friend.
mmLearn.org has produced over 300 Caregiver Training Videos, covering the issues faced by caregivers every day. Our presenters include renowned researchers and seasoned practitioners in the field of aging.
Sign up for email notifications to learn about new videos on:
Effective techniques to care for and communicate with your patients or loved ones
Up-to-date research on common conditions facing seniors — including mental and physical health and lifestyle issues
Reliable diagnosis and treatment options to help you understand the issues and give the best care possible
To learn about newly released videos, just fill out the form at right!