Caregiver's Guide to Dementia
Symptoms, Diagnosis, Medication, and More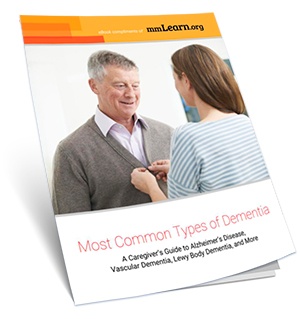 Dementia can add major challenges to everyday life, from memory loss to impaired motor skills. If your patient or loved one shows signs of dementia or has been diagnosed, understanding their condition can help.
In this free 16-page ebook based on a presentation by geriatric psychiatrist Dr. Jason Schillerstrom, you'll learn about:
Symptoms of dementia
The differences between Alzheimer's disease, vascular dementia, and Lewy body dementia
Medications used to treat dementia
To download this ebook, just fill out the form at right!