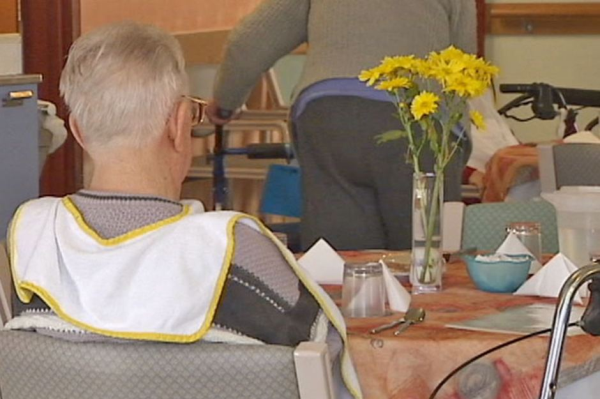 The Centers for Medicare and Medicaid Services (CMS) provide important compliance and regulatory requirements for the Long Term Care setting.
According to CMS, the guidelines concerning dining are designed to promote resident independence and dignity in dining and include the avoidance of:
day-to-day use of plastic cutlery and paper/plastic dishware
Bibs (also known as clothing protectors) instead of napkins (except by resident choice)
Staff standing over residents while assisting them to eat
Staff interacting/conversing only with each other rather than with residents while assisting residents
Although these rules are crucial to maintain the dignity of our residents, there are other graces that we can learn and master that will provide a wonderful dining experience for those we care for.
Too often, aging services providers find that caregivers have not mastered the art & science of dementia communication, resulting in an unsuccessful, undignified dining experience. When they should be experiencing the comfort of a familiar routine, persons with dementia are instead experiencing confusion, frustration, and anxiety. Watch Erin Bonitto on or after March 30, 2012, as she offers concrete examples of dementia communication coaching related to:
guiding a person to the dining room;
cuing socialization among tablemates;
presenting the meal in an appetizing way; and
providing simple, descriptive cues to increase focus and in-take
Log on to mmLearn.org to take away real-world ideas for improving the dining experience for persons with dementia.
Erin Bonitto, M.S., A.D.C. is a dementia care expert and founder of Gemini Consulting.