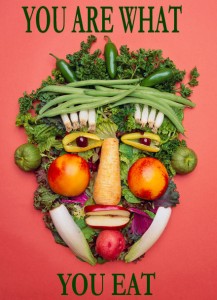 "You are what you eat," my mother would always say! As a three year old crinkling up my nose at broccoli or carrots, I certainly did not want to turn myself into a bushy-haired stalk of broccoli! Fast forward 60 plus years and that old adage is truer than ever. We've been saturated with nutrition information to help us understand that in order to live a longer, healthier life – good nutrition is essential. Not only does a proper diet rich in vitamins help us look and feel great – but it also reduces our risk for so many diseases – such as heart disease and high blood pressure, even strokes and type-2 diabetes.
So, we should all be eating healthy especially into our golden years – right? Well, it's easier said than done. There are a number of obstacles that seniors must overcome in order to eat nutritiously every day. Issues such as loss of appetite, trouble chewing, dry mouth or simply not liking healthy foods can make it extremely difficult, especially for the caregiver, to provide nutritious meals.
Some of the best kept secrets in most communities are the resources provided by the local Food Bank. In addition to helping feed the body, the Food Bank makes available many different programs to assist people in making sound, nutritional decisions when it comes to their food.
Stimulate your appetite by going to mmLearn.org to learn about the finer points of nutritious dining with a special recipe – Kitchen Sink Veggie Pasta Salad – presented by Registered Dietician, Debbie Boggs from the San Antonio Food Bank. Watch this video today and in under five minutes you can be on your way to fixing this healthy and TASTY versatile salad. Go to mmLearn.org to see our other videos on nutrition and caring for the elderly. Remember, you are what you eat!