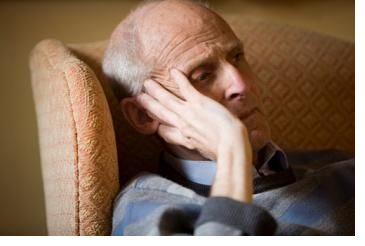 It is common knowledge that alcoholism is a national problem. However, in regard to the elderly, society does not often think about how a response to poor health, bereavement, a change in social activities or loneliness --- may actually accelerate a drinking problem. Alcohol-related behaviors among the elderly are probably much prominent than most people realize and have often been called the "hidden population". For the most part, alcoholism is unreported, undiagnosed, and/or ignored. Part of the problem is getting healthcare professionals to accept that elderly alcoholics exist. According to a report by the American Medical Association, "They may deny that the patient has a drinking problem, or be reluctant to make a diagnosis, because they are uncertain about how to treat the disease or because they question whether treatment is likely to be successful with this age group," the report said.
Are you caring for an aging parent who you think may need help? As a caregiver, what are things you can do to better understand the problem of alcoholism if you know or are caring for an older family member or friend? Please take a moment and visit mmLearn.org to watch "Alcoholism and Elders" presented by Dr. Thomas Weiss. His no-nonsense and engaging style provides practical and invaluable information. This recording is part of our Ask the Geriatrician Series and, like all of our videos, is available on demand 24/7.
The Ask the Geriatrician series was developed to address the shortage of geriatricians available to meet with older adults and their caregivers in the United States.