The expression "laughter is the best medicine," is commonly said and heard. But do you know the health benefits of humor and the fact that laughter actually has proven healing effects? This article counts down seven reasons why laughter is truly the best medicine for your aging loved one. Even better? Maintaining a sense of humor offers valuable help for caregivers, too!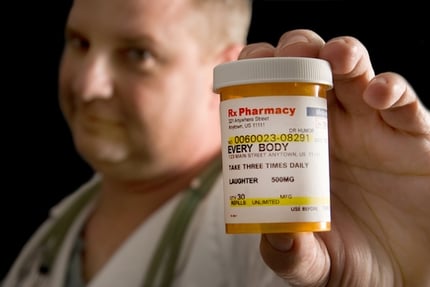 1. Blood Pressure Reduction

Approximately two out of every three people over the age of 60 have high blood pressure, according to the National Institutes of Health (NIH). Laughter increases vascular blood flow helping to lower blood pressure in the process. Because of this, a good guffaw is an effective defense against heart disease.
2. Pain Management

There's no distraction quite as significant as a bout of real laughter. Laughter offers a temporary distraction that can serve as a valuable coping mechanism for chronic pain sufferers.
But according to the Mayo Clinic, laughter's role in mitigating pain may be attributed to something more: research indicates that laughter triggers the body to produce natural painkillers.

3. It Delivers a Workout

Your aging senior may not be able to do crunches and sit-ups anymore, but he/she can still enjoy the benefits of exercise thanks to the workout laughter delivers to the abdomen and diaphragm. If you've ever laughed so hard it hurt, you're probably already aware of just how much the physical act of laughter can impact your body.

But it's not just your abdomen that gets a workout; laughter also strengthens legs, back muscles, and even the respiratory system.

4. It Eases Tension and Calms Aggression

Seniors face many changes, with loss of control topping the list. Laughter can help ease the stress response caused by feelings of uncertainty and promote feelings of calm. It can also promote muscle relaxation and stimulate circulation, both of which can help soothe aggression and even ease difficult family dynamics in the process.

5. It Fights Cancer

Laughter not only boosts blood and oxygen circulation, but also stimulates the lungs, muscles, and heart. This gives the immune system a boost, but that's not all: laughter has even been connected with increasing the production of cancer cell-attacking white blood cells, according to research from Alternative Therapies in Health and Medicine.

6. It Fights Depression

Seniors are vulnerable to feelings of depression and isolation. Much like massage, laughter can help promote feelings of connectedness and belonging.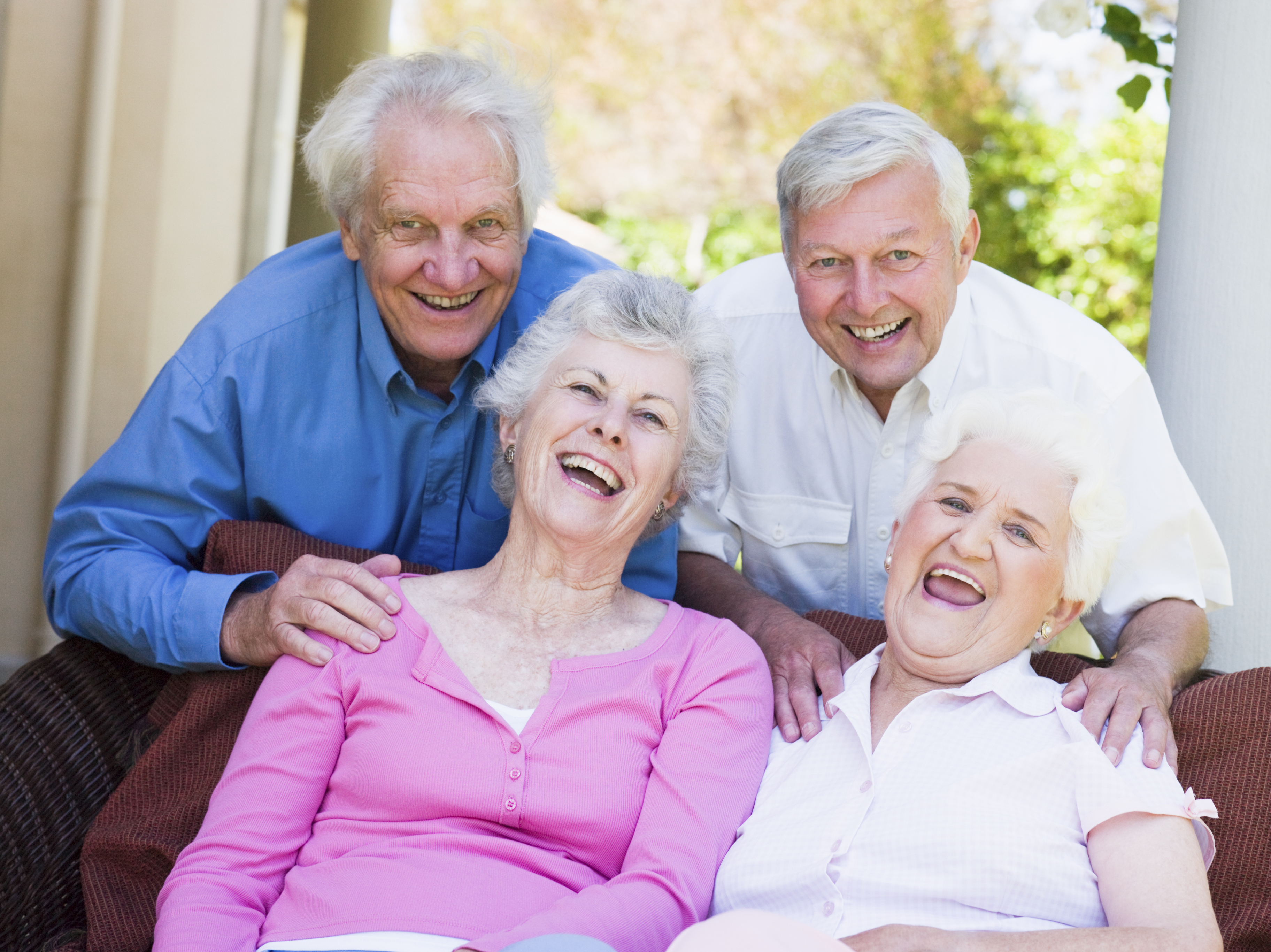 Are they healthier because they're laughing? Yes!
7. More Life Satisfaction

Laughter's benefits are international! A recent experimental study conducted in Mumbai, India used laughter therapy to study the effectiveness of humor as a therapeutic intervention for seniors, firmly concluding that there exists a positive correlation between humor and life satisfaction.

And don't forget that these same benefits can also be reaped by caregivers. Not only is laughing acceptable during difficult situations, but it can be a valuable tool in overcoming the challenges of caregiving and maintaining a positive attitude. Be sure to visit mmLearn.org for more helpful videos and content designed to help caregivers overcome challenges and provide the best possible care.
mmlearn.org offers a large library of free videos for caregivers of older adults, covering topics pertaining to senior care. Whether you are a healthcare professional or a family caregiver, if you are caring for an older adult we know that you will find mmlearn.org an essential learning and guidance tool for all of your caregiver training needs.