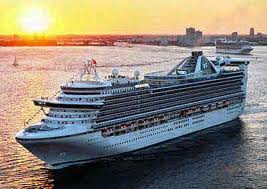 The headline reads, "Stomach virus strikes third cruise ship" Not only does this create fear for everyone preparing to take that cruise of a lifetime, but it certainly sends shivers throughout the travel industry. Another less known casualty of headlines of this sort is that it creates a sense that Norovirus only happens on cruise ships – when in fact this highly contagious illness can and does occur in places where very often the residents are much more vulnerable – in nursing homes and skilled nursing facilities.
Norovirus outbreaks are most commonly reported in healthcare facilities and it is easy to understand how this virus can spread quickly in a nursing home setting. Many times caregivers may touch an infected person or even another surface and not think about washing their hands before touching another patient and outbreaks can last for weeks. While the symptoms including diarrhea, vomiting and stomach pain are certainly unpleasant enough, they can be especially difficult for someone who is hospitalized, in a nursing home or those individuals who are in need of a caregiver.
The Centers for Disease Control and Prevention offer some tips for preventing the spread of norovirus, helpful for caregivers and those who have loved ones in a nursing home or a hospital:
Wash your hands! This is important always, but especially so during a norovirus outbreak.

Make sure fruits and vegetables are properly washed, and cook all shellfish thoroughly
Do not prepare food while infected! Food handlers should not prepare food until at least three days after recovering from norovirus.
Clean and disinfect contaminated surfaces with a bleach-based cleaner during an outbreak.
This very crucial topic entitled "Norovirus Prevention in CCRC's" is discussed at length by Shirley Shores, Director of Healthcare Epidemiology at UTMB.