Stumbling, fumbling, tripping through a messy living room in a hurried fashion towards the restroom. Does this sound like your aging loved one? Seniors are vulnerable to clutter and hoarding, but caregivers can help.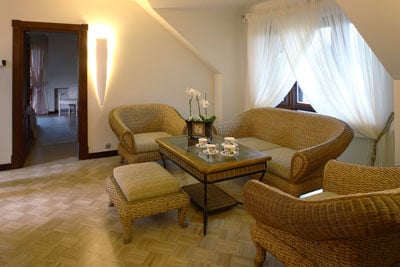 A clutter-free space is easier to navigate.
Many aging seniors who hoard have a history of hoarding behavior. Some folks begin hoarding as they get older. Often times, elderly individuals hold on to the clutter, or "stuff," in an effort to retain memories. Either way, hoarding can become quite an issue that may lead to impaired mobility and a high risk of falling and becoming injured. It can also interfere with activities of daily living like showering, cooking, toileting, and even sleeping. In this video, Dr. Weiss discusses the causes, signs, and treatment of this destructive behavior of accumulating stuff.
If an elderly person has a particularly severe problem with hoarding, it can become questionable as to whether they ought to live independently. This video discusses how to determine if someone is capable of living independently.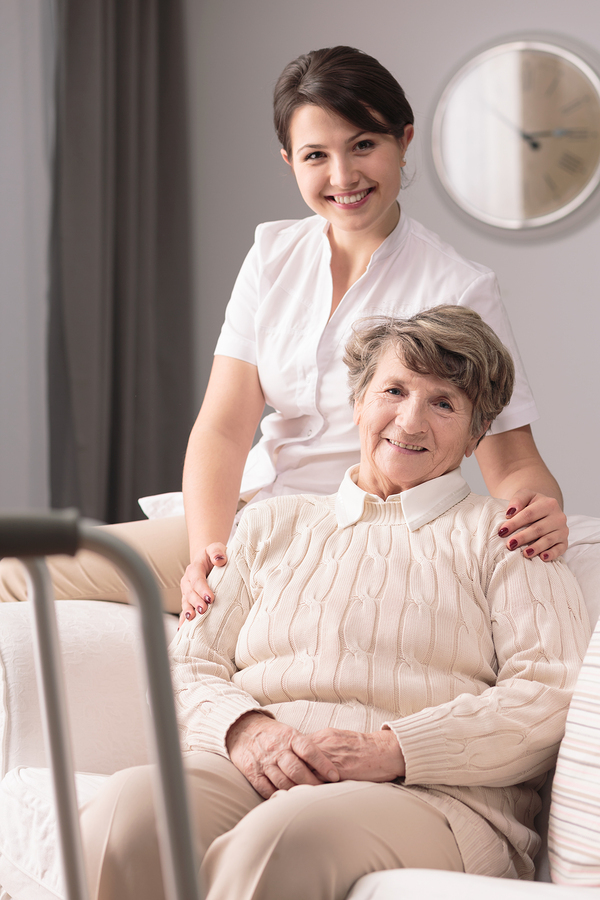 Caregivers can help loved ones overcome hoarding tendencies.
Hoarding can also impact an individual's quality of life. What is quality of life? It can be defined as the perceived value of an individual's daily life, or an appraisal of their well-being or lack thereof. This includes emotional, social, and physical aspects of the individual's life. If one area of life suffers, others may follow. For example, when considering the physical aspects of an elderly individual's life, if hoarding becomes an issue, it may cause emotional stress and social withdrawal. Clearly, hoarding is not the only negative behavior that can cause this chain reaction, but there are ways to help with hoarding behaviors.
With a new year comes opportunity, as springtime is a popular time for families to de-clutter. January is also designated as "Get Organized Month." So now would be a great time to talk to your senior about de-cluttering their home. Many people have great success with a three-step plan where the caregiver provides three bins - one for items to keep, one for donating, and one for trash. Seniors may need some help going through their clutter, but giving them choices will leave them feeling empowered.
CaregiverStress.com suggests the following strategies if a senior is having a difficult time letting go of their clutter.
Arrange and Cheer Small Victories - if you clear a table completely, celebrate!
Conduct an Experiment - get rid of a small amount of clutter and see how they feel about getting rid of more a few days later.
Gently Approach the Idea of Health and Safety - let your loved one know you care about their well-being.
Draft an Agreement - let them help write the agreement so they feel empowered.
Consider the Control Issue - remind your loved one that they need to decide where some of the clutter goes, lest someone else decides for them.
Research shows that people waste up to an hour each day looking for items they've misplaced. Add hoarding to that statistic and some items may never be found! Creating order and consistency will help manage time, reduce stress, and increase quality of life.
An organized space is more comfortable to live in.
Did you know that mmLearn.org offers a large library of free videos for caregivers of older adults, covering topics pertaining to senior care. Whether you are a healthcare professional or a family caregiver, if you are caring for an older adult we know that you will find mmLearn.org an essential learning and guidance tool for all of your caregiver training needs." Click the link below to see all of our video resources available at no charge for caregivers of older adults.