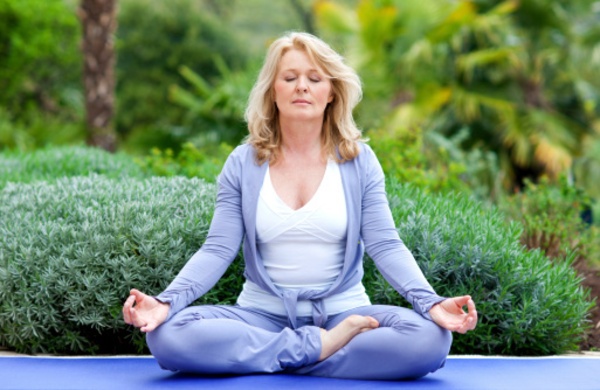 Everyone can use a break from the hectic pace of daily life. For caregivers, however, the concept of taking a break can be a conflicting one. After all, how can you possibly take time out for yourself when you already have a mile-long list of tasks to do for everyone else?


The truth is that "me time" should not be optional for caregivers; rather, it is a very important part of caring for your own health and well being so that you can continue to care well for others. One way to relax, recharge and restore? Mindful meditation. Let's take a closer look at this topic, along with two videos which can help you start reaping the benefits of this increasingly popular stress reduction practice.

What is Mindful Meditation?

UC San Diego's Center for Mindfulness Meditation defines meditation as "the activity of intentionally paying attention, to a particular object for a particular purpose."

It defines mindfulness, meanwhile, as "the awareness that is not thinking but which is aware of thinking, as well as aware of each of the other ways we experience the sensory world, i.e., seeing, hearing, tasting, smelling, feeling through the body."

Put them together and you have a relaxation technique well-suited for people dealing with copious amounts of stress and anxiety. One particular group which fits this description? Caregivers.

Why Mindful Meditation Matters

As scientists continue to discover more about the profound mind-body connection, a growing repository of evidence points to the benefits of mindful meditation for stress reduction.

What makes mindful meditation so successful for those who spend a great deal of time caring for others? It is a "self-regulatory practice which individuals can learn to do for themselves to promote their own health and well-being." In other words, those who may feel powerless in many aspects of their lives can learn and practice mindful meditation skills. The result? Not only can they enjoy a sense of rare relaxation, but they also position themselves for better health outcomes.

The advantages of practicing mindful meditation don't end with caregivers, however. Research from the University of California Berkeley's Greater Good Science Center further indicates that caregivers who practice mindful meditation are more compassionate in their roles as caregivers.

Learning the Art of Mindful Meditation

Mindful meditation is comprised of three elements: breath, body and thought. The ability to check in with all three can help reduce anxiety while quelling negative emotions. One of the best things about mindful meditation for caregivers? These techniques can take place in any quiet setting during a few precious stolen minutes.

Luckily, there are many resources available aimed at helping people put mindful meditation to work. A great place to start? Our videos on breath-based relaxation and guided relaxation. The former walks viewers through breathing techniques which enhance their meditation practices while the latter reiterates the benefits associated with meditation and guided relaxation before offering viewers an introductory guided relaxation exercise.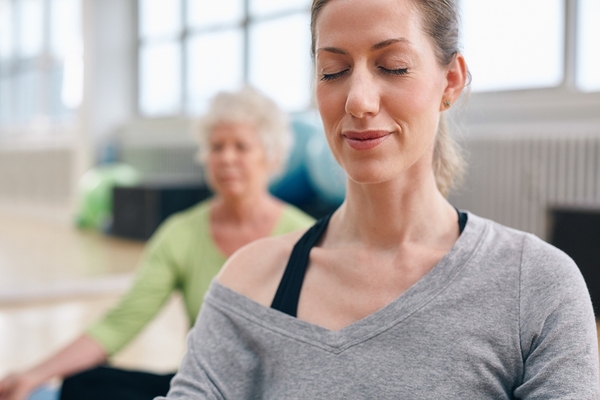 While being a caregiver comes with its fair share of stress, this doesn't mean caregivers are without the resources to cope with the obstacles they face during their journeys. Mindful meditation can not only help you check in with yourself to better manage the challenges of your emotions and your environment, but it can actually help you become a better at the job you are doing in caring for others in the process.

mmLearn.org offers a large library of free videos for those caring for older adults, covering topics pertaining to senior care. Whether you are a healthcare professional or a family caregiver, if you are caring for an older adult we know that you will find mmLearn.org an essential learning and guidance tool for all of your caregiver training needs. For more free caregiver training resources, access our database of online caregiver videos today.