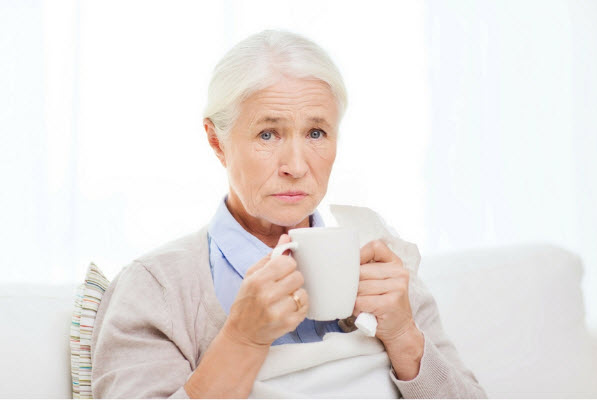 A former nursing assistant in Oregon was recently sentenced to 25 years in prison for sexually assaulting several seniors in his care. Unfortunately, this wasn't an isolated incident. Sexual abuse is an equal opportunity threat, and elders are not immune. There's no better time to shine the light on this serious subject than during April's Sexual Assault Awareness Month.

Here's a closer look at the issue, including signs and symptoms of senior abuse as well as how to proceed if you suspect that an older adult is being sexually abused.

About Senior Sexual Abuse

Comprising physical, emotional and sexual abuse as well as potential neglect, elder abuse is more common than most people realize. In fact, according to statistics shared by the National Institute of Justice (NIJ) based on a study of 7,000 seniors, 11 percent of elders report having experienced at least one form of mistreatment over the prior year. Of these, says the NIJ, "sexual abuse is one of the most understudied aspects of elder mistreatment."

Even more alarmingly? Elder abuse, especially sexual abuse, is vastly underreported for several reasons, including a shortage of reliable national measures for recording elder abuse and lack of a uniform reporting system. Factor in shame, embarrassment, and fear of retaliation on the part of the victims, as well as communication difficulties caused by Alzheimer's disease and other cognitive changes. Many seniors end up suffering in silence.

Even in cases where elder sexual abuse was reported, the outcomes are troubling. Not only are elder sexual assault victims not routinely evaluated to determine their psychological health, but perpetrators are less likely to be charged if there aren't signs of physical trauma. Older victims and victims in assisted living environments also face the decreased likelihood that their victimizers will be brought to justice.

And even though the aging process is accompanied by certain factors which put them at heightened risk for sexual abuse, fewer services and interventions are available for older victims, according to a report from the Pennsylvania Department of Aging and the Pennsylvania Commission on Crime and Delinquency.

Recognizing Senior Sexual Abuse

The National Center on Elder Abuse (NCEA) defines elder sexual abuse as "non-consensual sexual contact of any kind with an elderly person" or "sexual contact with any person incapable of giving consent." In addition to overt sexual acts, it also extends to sexually-related activities, such as sharing pornography, forcing someone to witness sexual acts, or forcing a senior to undress. Abusers include everyone from family members and caregivers to other residents and strangers.

Women are more vulnerable to sexual abuse than men, according to the NIJ. For seniors in nursing homes, meanwhile, certain situations are accompanied by higher risk factors, including a high percentage of residents with dementia, low staff ratios, lack of abuse prevention policies, and a history of abuse and noncompliance.

Physical symptoms of sexual abuse include unexplained blood and/or staining on clothing and linens, bleeding and bruising in the genital area; bruising and/or handprints on buttocks, breasts, and inner thighs, unexplainable pain when walking or seated and STDs. Behavioral signs may include unusual fear and anxiety -- especially in the presence of a specific person; withdrawal, refusal to communicate and depression; suicide attempt; psychosomatic ailments, such as stomachaches and headaches; new fear of being touched and other changes in how affection is displayed; and difficulty sleeping and nightmares.

If you do suspect that an elder is being sexually abused, speak with them about your concerns, if possible. Additionally, notify the proper authorities, including police and medical professionals, immediately.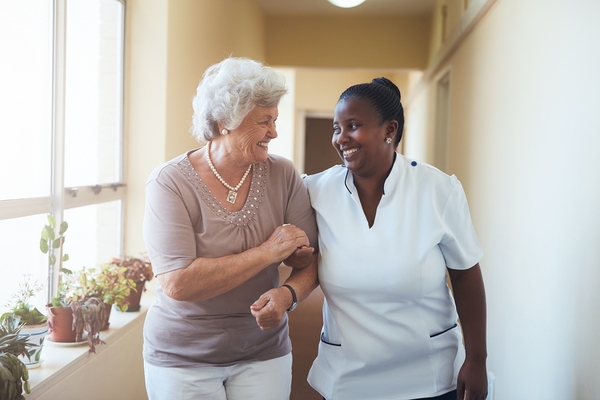 Ultimately, the best way to help prevent senior sexual abuse is through raised awareness. The more seniors and caregivers know about this hidden crime, the more effectively they can prevent it from happening.

mmLearn.org offers a large library of free videos for caregivers of older adults, covering topics pertaining to senior care. Whether you are a healthcare professional or a family caregiver, if you are caring for an older adult we know that you will find mmlearn.org an essential learning and guidance tool for all of your caregiver training needs. For more useful caregiving content, access our database of free online caregiver training videos today.