With millions of people currently living with Alzheimer's disease and the number expected to continue to skyrocket in the years ahead, its potential impact is massive. And while we often think of Alzheimer's in terms of its cost to individual patients and their families, the increasing prevalence of Alzheimer's and other forms of dementia highlights degenerative brain disease as a serious threat to public health demanding comprehensive, community-based action. Let's take a closer look at some initiatives which are stepping up and taking action.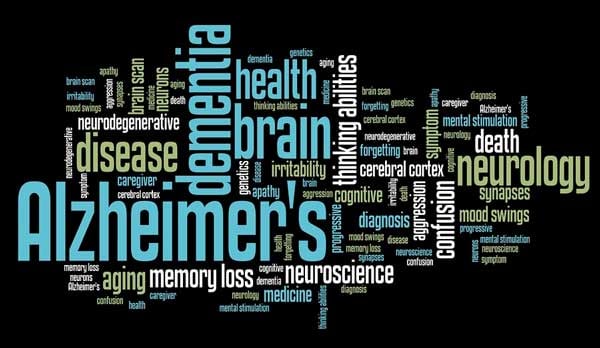 The rising prevalence of Alzheimer's disease is a multi-factored issue requiring a multi-factored response.
With more than 89,000 residents over the age of 65 currently living with the disease, Minnesota set the bar for addressing Alzheimer's-related challenges facing its communities through its innovative ACT on Alzheimer's program.
This volunteer-driven collaboration was started in 2009 following the formation of the State Government Alzheimer's Disease Plan for Minnesota to offer critical community action across five key measures: increasing detection and improving care; sustaining caregivers; equipping communities; raising awareness and reducing stigma; and identifying and investing in promising care and treatment approaches.
The organization's website is rich with information and resources aimed at making the creation of dementia-friendly environments a collective, collaborative process.
Going National with Dementia Friendly America
Following the White House Conference on Aging and based on the foundational model of Minnesota's ACT on Alzheimer's, the Dementia Friendly America Initiative debuted in the summer of 2015. A joint effort between more than 35 leading organizations on dementia, its goal is to foster dementia-friendly communities across the United States in order to best support people living with dementia, along with their caregivers and families.
The Dementia Friendly America Initiative offers sector-specific resources in the following areas:
dementia-aware and responsive legal and financial planning
welcoming and engaging communities of faith
dementia-aware and responsive banking practices
transportation, housing and public spaces
understanding and supportive neighbors and community members
dementia informed local government emergency planning and first response
options that maximize independent living and sustain meaningful community engagement
businesses that foster customer service and environments which support customers with dementia and employe caregivers
health and long term care which promotes early diagnosed and specialized care and support throughout the care continuum
specialized residential options offering memory loss supports and services
Addressing each of these issues allows communities not only to manage the growing number of residents living with Alzheimer's, but also to help them enjoy an optimized qualify of life thanks to enhanced community-wide awareness and support.
While the Dementia Friendly America Initiative began with pilot programs in just six states, plans are underway for national implementation with the goal of raising awareness, changing attitudes, and supporting patients, caregivers, and families.
Experts agree: the role of communities will be key in addressing the prevalence of dementia and Alzheimer's disease.
Ultimately dementia is more than a threat to an individual's physical health, but challenges the entire fabric of society across a broad range of social and logistical factors. Programs like ACT on Alzheimer's and the Dementia Friendly America Initiative set a strong precedent of leveraging a breadth and depth of national resources to help communities respond most meaningfully on the local level.
mmLearn.org offers a large library of free videos for elder caregivers, covering topics pertaining to senior care. Whether you are a healthcare professional or a family caregiver, if you are caring for an older adult we know that you will find mmLearn.org an essential learning and guidance tool for all of your caregiver training needs. For more useful resources on dementia, Alzheimer's disease, and other issues impacting caregivers, access our database of free online caregiver videos.