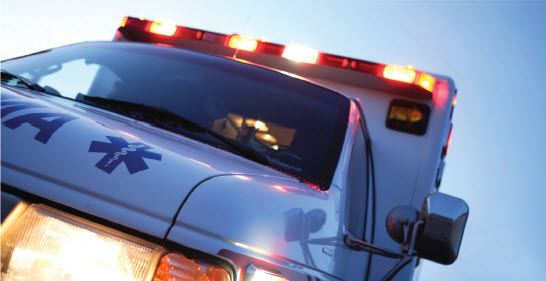 Urgent care or ER? If someone close to you requires timely medical care, you could be faced with an important decision: should you go to an emergency room or could you seek care at an urgent care center? If a condition seems life threatening, the emergency room is definitely the better choice.
At other times, an urgent care clinic may meet your needs and offer advantages such as shorter wait times, a less stressful environment and lower cost. In a recent webcast presentation on mmLearn.org, Dr. Evan Ratner, Owner and Medical Director of Impact Urgent Care, shared these recommendations:
The ER is recommended if the patient has:
a suspected stroke or heart attack
a severe head injury
traumatic injuries or conditions which may require urgent surgery
signs of an overwhelming infection or is too weak to stand
Urgent care centers commonly treat the following:
broken bones, cuts, sprains and strains
upper respiratory infections including asthma, bronchitis and strep throat
burns, dehydration, insect bites and boils
acute pain conditions such as migraines or back pain
urinary tract infections
Urgent care centers may also offer specialty programs such as smoking cessation or sports medicine. Not all urgent care clinics are the same and it can be important to research yours ahead of time. Dr. Ratners webcast is informational and clearly explains the differences in these two common medical facilities.
Dr. Ratner's presentation is part of mmLearn.org's Ask the Geriatrician series which was developed to address the shortage of geriatricians available to meet with older adults and their caregivers in the United States. Geriatricians specialize in preventing and treating health issues in adults ages 65 plus, yet many people never have the opportunity to speak with one.
If you're looking for a comprehensive resource for family caregivers, check out our
online Family Caregiver Guide
.