Visiting a nursing home in an attempt to deliver Christmas cheer along with some fruit and warm socks to those who did not often get visitors was an annual tradition for me and my four young daughters. But, one that my daughters did not always find rewarding. Instead, they complained that it "smelled funny" or that the elders' attempts to touch their young, fresh faces made them uncomfortable. But for the most part, many of the residents sat silently, looking vacantly, perhaps into a past that only they could enter. Undeterred and with a promise of ice cream cones after the visit, we continued this tradition for many years.
Going into most nursing homes today, we don't often find it overflowing with visitors. Perhaps it is those very ones, the silent ones that can make visiting a daunting and difficult task rather than a social pleasure. A task that is all too easy for family members or friends to gradually stop doing especially if the person you are visiting has dementia and may not recognize you or be able to respond well to your visit.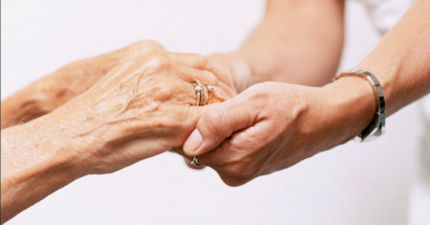 Making visits to a nursing home or assisted living residence as a pastoral care provider can certainly offer challenges particularly if it is unfamiliar territory. One way to prepare for these visits is by remembering that a person's capacity for spiritual and religious experience remains even as dementia progresses and meeting these spiritual needs for people with dementia is vital.
mmLearn.org recognizes the crucial role of the Pastoral Care Provider and offers a diversity of webcasts by highly skilled clergy and laypersons to assist in making that very important visit to a friend or loved one with confidence and compassion. Chaplain Marta Pena, M.Div.BS shares her experiences of finding the layers of emotions that remain intact despite the ravages of dementia in her presentation of My Spirit Hears You.