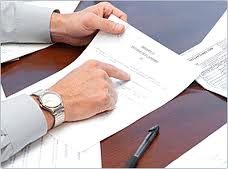 Boom...Boom…Boom! Each day the Boom…Boom…Boom of the encroaching onslaught of what we have so aptly named the "Boomer Generation" gets louder and louder. We have tried everything to drown out the approaching sound by making 60 the new 40, with Botox injections, face lifts, knee and hip replacements, erectile enhancements and so much more, but the sound doesn't go away. It's there in every creviced wrinkle and excruciating knee pain every morning as we get up to face the day, only to remind us how little we have prepared for this time in our lives.
While all of us as we age want and should enjoy life to the fullest. But it's equally important to consider how we would want to be treated should we have a life-threatening illness or disease. We've all heard horror stories of those who did not think about advance directives – leaving no will, no plan, nothing to assist the ones left to make the tough decisions when it comes to end of life. End of Life and Advance Directives can be difficult topics to broach, but nonetheless, a subject that could truly give those left behind a gift of immense proportion.
If you're looking for a comprehensive resource for family caregivers, check out our
online Family Caregiver Guide
.
mmLearn.org is dedicated to support caregivers in every aspect of their role in caring for aging parents or other relatives as well as to care for themselves.For some insightful and truly informative videos watch "Who Decides, When You Can't: Advance Directives" presented by Carol Bertsch, Attorney at Law as well as "Living Wills: What is a Living Will? Why is it Important to Have One? presented by Dr. Craig M. Klugman, PhD. These are just two among the many videos on mmLearn.org that provide professional, up-to-date topics dealing with the aging population.