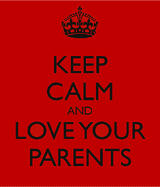 As an adult son or daughter you have finally made the difficult decision to hire a private duty caregiver for your mom – but where do you begin? How do you know what questions to ask, what to look for, who to go to? Hiring someone to care for an elderly parent can present some challenges and requires research and patience to ensure a good fit. Whether going through an agency or hiring someone on your own, there are certain steps that must be taken in order to avert potential problems or unintended consequences and liabilities at a later date.
Some issues to consider while in the process of hiring a caregiver include informing your aging parent regarding the changes about to take place and include them in the screening process if at all possible. Besides explaining all the tasks and expectations, discussing salary, requesting references and doing a background check, it is also critical to observe the caregiver carefully for traits such as kindness and compassion. According to Debby Bitticks, producer of the documentary Saving Our Parents, "This lets the person feel safe and understood by the caregiver and it protects a person's dignity."
So now you've narrowed your searches to a few folks, but still aren't quite sure which one to hire. How do you know if you are making the right decision or taking all the necessary steps to ensure the safety of your loved one? Watch our latest video, How to Hire a Private Duty Caregiver, presented by Carelinx President and CEO, Shewin Sheik - his sound advise and expert knowledge on hiring private duty caregivers allows you to keep calm and love your parents.
If you're looking for a comprehensive resource for family caregivers, check out our
online Family Caregiver Guide
.
For additional information on caring for your parents or aging loved ones, go to mmLearn.org, we provide free online webcasts for caregivers of older adults.