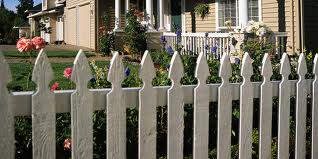 There is a line in the poem Mending Wall by Robert Frost that reads, "Good fences make good neighbors." Now the poet may not have had caregivers in mind, but this analogy certainly gives plenty of food for thought when it comes to the caregiver and the care receiver.
Boundaries, just like fences, are often crossed or neglected especially in the often hurried and what seem never-ending hours of caregiving. As a caregiver, whether you are caring for a family member, a pastoral caregiver or a professional healthcare provider, what are your limitations? Do you leave the gate to that fence open 24 hours a day, 7 days a week? Do you feel guilty if you set boundaries to take care of yourself?
Vicki Racker, M.D., writes in an article entitled Setting Limits as a Caregiver:
"… most caregivers are more effective and open-hearted when they know where their boundaries are, and they protect them. With boundaries, we can find personal renewal while caregiving, and find the strength to cope when life gets chaotic."
Heeding the above mentioned advice may be easier said than done, but recognizing that by putting those boundaries in place it will enhance not only the caregiver's role but possibly improve the relationship with the care receiver who will better understand what to expect of the caregiver.
As a professional caregiver staying within appropriate boundaries will result in better outcomes for your and your client. The infographic below created by Euro-American Connections & Homecare is a great guideline to help you.
mmLearn.org recognizes the importance of educating and training caregivers of older adults and provides the most up-to-date online webcasts. In one of the latest videos, Boundaries of Caregiving, Chaplain Steve Spidell helps delineate the fine lines that sometimes become unclear between the caregiver and the care receiver.