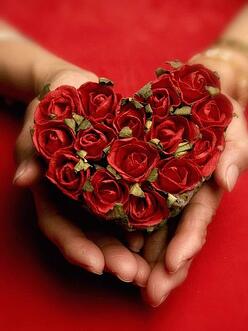 Julia sat with her mom during their weekly visit. With the diminished capacity of dementia, her mother would soon forget she had ever been there. In a moment of profound sadness and exasperation Julia said quietly to herself:
"I am doing what I chose to do, what I want to do, but I didn't know I would lose so much along the way, so quickly along what I think will be a long journey. I really thought that my friends would support me, but they haven't very much at all."
Caregiving can be a long and lonely road and can be made even more difficult if the person for whom they care has some form of dementia. If the visits are few and far between or if the caregiver is unable or unwilling to share their struggles, family and friends close to the caregiver may not be aware of how caregiving has burdened their lives. For many caregivers it's a matter of pride and duty - not wanting to demonstrate a weakness by asking for help. Whatever the reason may be, support from family and friends for a caregiver can make a tremendous difference in their well being and mental health.
A recent article in The National Center for Biotechnology indicates:
"The study by Covinsky et al. in this issue of the Journal of General Internal Medicine extends our knowledge of the extent and complexity of depression among dementia caregivers. The authors have analyzed a range of characteristics of a large, geographically and ethnically diverse population of caregivers and patients with moderate or advanced dementia. Over a third of the more than 5,000 caregivers in the study reported six or more symptoms of depression."
So as a friend or family member of a caregiver – what can you do to support them? Don't just ask if there is anything you can do – ACT! Get others involved; organize a group that can take turns providing meals, phone calls, and even some respite time. Show your love and don't allow your favorite caregiver to be one of the forgotten ones.
Learn more about depression, caregiver stress, dementia and many other topics by going to mmLearn.org for over 200 free videos to support caregivers of older adults.