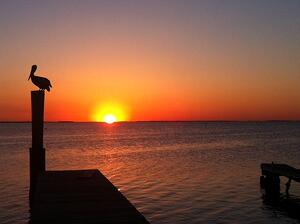 The best memories of growing up are those of waking before the sun came up, packing the car to the brim with every conceivable item needed and heading to the beach for a few days. Not only was it the excitement of the anticipated hours splashing in the water, hunting for the best sea shells or sleeping late, but it was also the journey along the way. Although the beach was only a few hours away, it was a tradition that we stop at a park halfway to our destination and enjoy the scrumptious cold chicken and potato salad mom had made especially for the trip. Those are the memories that most often got me through some dark and dreary winter days or even times when things got tough at school. I could always close my eyes and remember the feel of the fresh morning air or hear the squawking seagulls but more importantly revive the sense of freedom, leaving cares and worries behind.
Everyone needs some respite, a vacation, a getaway, a time not only to relax the body, but let go of any tension or anxiety that clutters up the mind and spirit. As a caregiver, that may be a difficult thing to do, but it is an absolute essential element of the role of the caregiver.
The Office on Women's Health, U.S. Department of Health and Human Services, Womenshealth.gov identifies caregiver stress as…. "the emotional and physical strain of caregiving. It can take many forms. For instance, you may feel:
Frustrated and angry taking care of someone with dementia who often wanders away or becomes easily upset
Guilty because you think that you should be able to provide better care, despite all the other things that you have to do
Lonely because all the time you spend caregiving has hurt your social life
Exhausted when you go to bed at night
Caregiver stress appears to affect women more than men. About 75 percent of caregivers who report feeling very strained emotionally, physically, or financially are women."
Although it may not be difficult to identify some of these symptoms, it may be much more complex to find the time or resources to get away for some much needed respite. This is the time to call in friends, relatives, neighbors or perhaps asking for assistance from your local Area Agency on Agency. With offices all over the country, this agency offers free or low cost respite for caregivers of older adults.
Waiting until the stress is so great that you can no longer provide care for your loved one may be detrimental to your health, so make timely respite appointments with yourself a part of your caregiving role.
Need some added incentives? mmLearn.org provides free online videos for caregivers of older adults – great videos on relieving caregiver stress plus a variety of other topics to assist the caregiver. Learn more about caring for yourself as you care for others at mmLearn.org