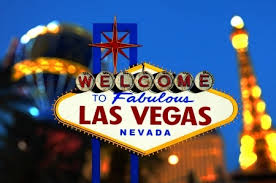 Whether it's a trip to the grocery store, picking up a few things at the nearby Walgreen's or eating out at a favorite restaurant, I've learned many important lessons about going anywhere with my 91 year old mother. At the top of the list is to remember that it has to be on her time, not mine.
Be on time! If I said I would pick her up at 8:00 a.m. – she'll be ready by 7:00 a.m.

Walk slowly and carry a big smile!

If I'm in a hurry or have the slightest bit of concern or worry on my face, she'll sense it and she'll feel the burden of taking my time.

Don't forget the cane. Since mom absolutely refuses to use a walker, her assisted device of choice is her trusty cane, which she promptly places in a grocery cart as soon as we walk into a store and uses the cart as her mode of getting around.

Not a problem – right?

Well only when she boldly walks off without it and so we've been known to backtrack on a number of occasions to retrieve it.

Make choices before heading to the restaurant. Ordering at a restaurant offers unique challenges as well with the onset of macular degeneration, hearing loss and her increased inability to make decisions quickly. To reduce the amount of anxiety while sitting at the restaurant trying to shout out menu items, I've gone to pulling up menus on the internet from her favorite restaurants and asking her ahead of time to decide what she's in the mood to eat that day!

All of these are really of minor concern and can be easily handled with a little patience and a good sense of humor. But traveling out of town to an unfamiliar place is often a bit more challenging.
A trip to Las Vegas a few months ago proved to be a two-person job in making sure mom was safe but still enjoying herself. My sister and I took on this trek since mom loves to play the slots and believe it or not actually enjoys the ruckus of the casinos. Here are a couple of things we learned NOT to do while on this trip.
Don't take escalators! Even with one of us in front of her and the other backing her up, her unsteadiness almost caused her to tumble and had my heart in my throat with my blood pressure soaring.

There are elevators in every casino and we found them all – even at the airport.

Slow Down When Boarding Shuttle Buses! Climbing in and out of a shuttle bus gave us another opportunity to discover a better way of doing things. We learned NOT to try to be the first on or off the bus. We waited until everyone had gotten either on or off the bus and then helped her maneuver the steps without trying to rush and keeping all the other passengers waiting.

Fortunately everyone was always very kind and accommodating.
The time I spend with my mom is always special and provides me with many great learning opportunities. I hope you find these tidbits helpful - if you're a caregiver who travels with an aging parent, spouse or sibling, please share your travel tips with us. Stay tuned, (or subscribe now) for more "Chronicles of Caring for My Elderly Mom."

Go to mmLearn.org to learn from over 300 free online videos for caregivers of older adults including presentations on Caregiver Stress, Depression in Elders and Fall Prevention among many others.