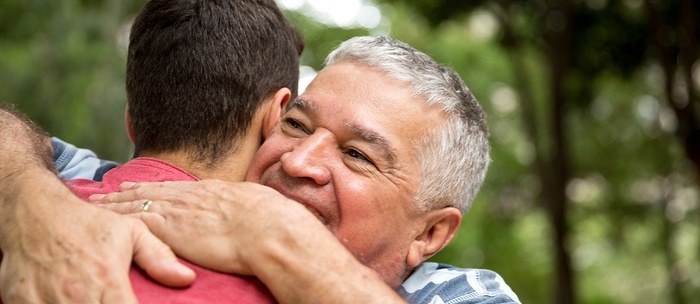 We often talk about how to help caregivers be better caregivers. At the same time, we are also keenly aware of the tremendous burden of caregivers, and the impact of that burden on their overall health and wellness. The good news? They don't have to do it alone.
If you're reading this article, it may because you know a caregiver who is struggling with the demands of caregiving. Read on for a roundup of five things you can do to support the caregivers in your life.
1. Check in on how they're doing.
Caregivers are often so consumed by thinking about other people's needs that they might not have a second to spare to think about their own. This can be detrimental to both their physical and mental health. Even just knowing that someone cares about them and is thinking about them can go a long way to alleviating their suffering. Tell them that you're there to talk and listen whenever they are in need.
2. Offer a pat on the back or a hug.
Caregiver isolation is a common phenomenon, and many caregivers suffer from a lack of intimacy. One simple caregiver support technique that shows someone that they're not alone? Human touch. Michelangelo said, "To touch can be to give life." And while we often think of the importance of touch in the context of babies, it applies to all people at every phase of life.
Contends Dacher Keltner, Ph.D., founding director of the Greater Good Science Center and a professor of psychology at the University of California, Berkeley, "A pat on the back, a caress of the arm—these are everyday, incidental gestures that we usually take for granted, thanks to our amazingly dexterous hands...But after years spent immersed in the science of touch, I can tell you that they are far more profound than we usually realize: They are our primary language of compassion, and a primary means for spreading compassion."
One caveat? Not everyone likes to feel like their space is being violated. Be sure to understand what kind of touch is acceptable before you reach out.
3. Be specific when offering help.
Even if you have the best of intentions, telling someone to let you know if they need help can be perceived as an empty gesture. Avoid this pitfall by offering specific, actionable help. From cooking a meal to running an errand to providing respite care, the more detailed you are in volunteering to help, the more likely a caregiver is to take you up on your offer.
4. Offer your time.
Speaking of respite care, one of the most profound things you can do to give a caregiver a break is to offer your time. Because caregiving without backup or a break can take a huge toll, even a small break can be invaluable when it comes to helping a caregiver recharge. Offering to sit with a sick or injured person for an hour or two can make all the difference in the life of a caregiver.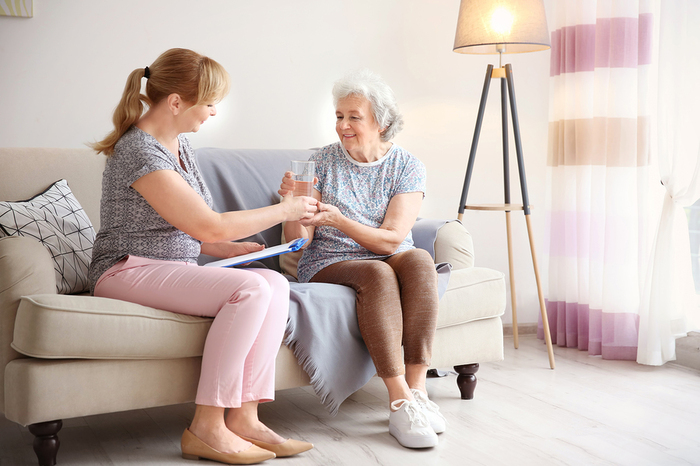 If the caregiver feels guilty about taking a break, remind them that self-care is essential to caring for someone else. Or, as one of The 10 Commandments of Caregivers goes, "Take the oxygen first."
5. Keep an eye out for signs of caregiver stress.
Even with reminders, caregivers can still neglect their own health and well-being. According to the Mayo Clinic, common signs of caregiver stress include feeling overwhelmed or constantly worried; feeling tired often; getting too much or not enough sleep; weight loss or weight gain; irritability/anger/sadness; lost interest in previously enjoyable activities; headaches, body pain, and other physical problems; drug and alcohol abuse. Noticing these signs can prevent the situation from escalating.
"Thousands of articles have reported greater psychological and physical health problems in caregivers than in non-caregivers," wrote psychologist and psychiatry professor Peter Vitaliano in Journal of the American Geriatrics Society. By acknowledging this phenomenon and offering your support, you can play a vital role in helping a caregiver persevere without sacrificing their own quality of life.
mmLearn.org offers a large library of free videos for caregivers of older adults, covering topics pertaining to senior care. Whether you are a healthcare professional or a family caregiver, if you are caring for an older adult we know that you will find mmlearn.org an essential learning and guidance tool for all of your caregiver training needs. Access our free online caregiver video library database today.