One of my highlights of 2013 was attending my 50th high school class reunion. It was a wonderful occasion and something I had looked forward to for months. The weekend turned out to be everything I had hoped it would be, I had such a great time reminiscing with my old classmates and reconnecting with so many of my old friends. I had never given it much thought before but when I was telling my 91 year old mother about the great time I had at the reunion, it hit me that she no longer has friends or even close relatives with whom she could reminisce. Although mom wasn't one to be much of a joiner in her younger days, she didn't even attend PTA meetings when we were in school or go to many school or church events, her entire focus seemed to be her family. Nonetheless, we had a big family – lots of aunts, uncles, cousins and great neighbors, but all those in her age group are now gone. While thankfully her memory is as sharp as a tack; sometimes it's difficult for her to share those great stories that evoke joyful or even heartbreaking memories with a generation that can patiently only sit and listen but not relate.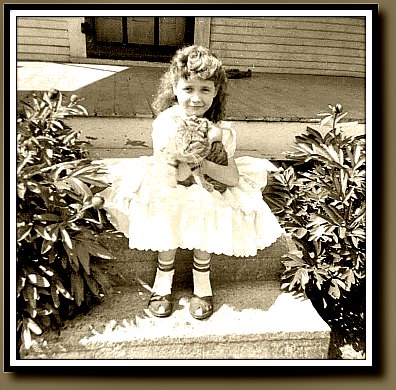 Years earlier when mom first moved in with me after my father died, I often tried to get her to attend a seniors' group meeting at the church, but she would have nothing to do with it. Always insisting she had too much to do at home or just didn't want to bother with "a bunch of old people." The times that I find most disconcerting are when we come together for family functions – when all the younger siblings, grandchildren and even great grandchildren gather and everyone's discussing the latest movie or tech gadget. I look over at mom to see a puzzled look in her eyes, probably due to her hearing loss, but also wondering if she's lonely and missing conversations with those long gone friends or relatives.
Loneliness in older adults even when there's a room full of people can be very isolating and can often lead to depression. Rather than heading for the prescription drugs, these are a few things we've tried to ward off depression in mom:
Get out the old photo albums and have mom tell the great-grandkids about her favorite relatives
Take a drive thru her old neighborhood – walk around if possible – so she can point out how things used to be and how much everything has changed.
Make sure she's included in the conversations, with eye contact and repeating questions and comments when necessary.
Forgive the repetitious stories and laugh or question as if it were the first time you've heard it.
Are you a caregiver to someone who is the last of his or her generation in the family? What are those special things you do to help them feel included and valued? Please share with us and stay tuned for more episodes of "Chronicles of Caring for My Elderly Mom." or view some of our other recent posts.