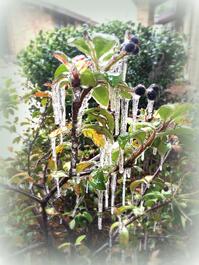 In South Texas, we're pretty accustomed to 100-degree weather in the summer, but winters' occasional freezes, icy roads, and temperatures in the mid-twenties cause all kinds of havoc. Much to the delight of children and probably teachers, school closings are common, along with a record number of car accidents and that's without a trace of snow on the ground. But it may also be those dark dreary days of winter that can sometimes cause the elderly and may be even their caregivers to feel depressed or just out of sorts. Perhaps it's just a matter of becoming resilient to our particular circumstances that helps all of us withstand the test of whatever challenges we deal with on a regular basis.
I was reminded of being resilient looking at my Christmas cactus which I had not paid much attention to it since it had not bloomed all year. As soon as the cold, freezing weather hit and all the other plants cowered in the icy residue, the beautiful buds of the cactus opened brightly and began cascading and showing off their radiance, as if to say, "Here we are." It seemed the colder it got, the more it bloomed. Very much like that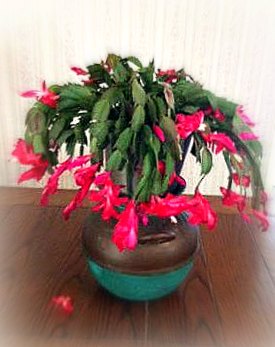 Christmas cactus, a caregiver works diligently every day, often without others noticing, but at times of hardships or struggles, they are there to provide assistance, to be the hand to hold to or the one that listens and the one who knows what to do when no one else does. Like the Christmas cactus showing off their best side during cold winter days, the caregiver flourishes when they are needed most.
Do you know a caregiver who would appreciate a smile, a kind word or a bit of encouragement during these gloomy days of winter? If not, visit a nursing home, a hospital or an elderly neighbor who may have a caregiver needing an hour of respite. While we can certainly make these types of visits any time throughout the year, it is especially important to bring a bit of sunshine into peoples' lives during the cold months. How will you bloom this winter?
mmLearn.org provides over 200 free online training videos for caregivers of older adults. If you're a caregiver or know a caregiver who could benefit from these videos, share this information as a way of supporting and encouraging them to provide the very best care for the elderly. Topics include Caregiver Stress, Prayers for Caregivers, Depression and the Elderly, among many, many more.