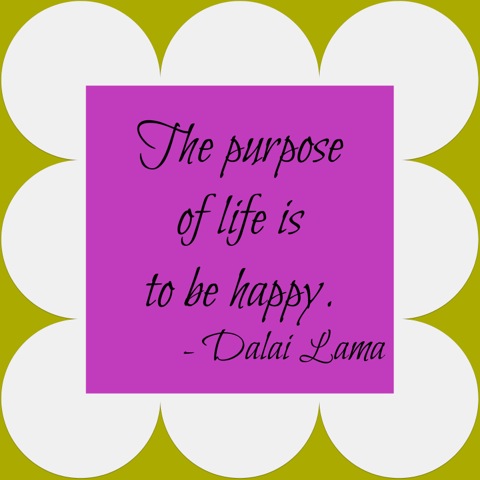 Years ago, my mom made a decision to move from my house and go and live with my brother. She had been living with me for many years after my father passed away. But when my brother was suddenly widowed, retired, and living alone, my mom and brother decided that it would be best if mom moved in with him as he was home during the day and I was still working. That way they could look after each other.
It's been almost 10 years since mom moved in with my brother. I believe part of the reason my mom made this decision to move was her need to be needed - which makes her happy. Not that we weren't happy together, but this gave her a sense of purpose - someone who depended on her and someone to care for and look after. You see, that's what she had done for most of her life before my father suddenly passed away - she had spent many years raising children and caring for her husband. Now in her 90's, she still fells the need to care for others and she was happy to continue her role of caring for someone else and move in with her son. Although his story is that she was moving in with him so that he could care for her!
It's interesting to observe how they have compartmentalized the caregiving role and housekeeping duties. Mom continues to do the majority of the cooking, cleaning, washing and ironing. Yes, mom still irons his clothes! My brother keeps track of all her doctor appointments, medications and more importantly is present and available especially during the times she has fallen – and she has fallen numerous times. Not as steady on her feet as she once was, she is adamant about taking care of her flower garden and continues to rake the leaves, which has caused more than a couple of tumbles in the yard. Our attempts at trying to convince her to limit her outdoor activities have been met with indignation and responses such as "So what am I supposed to do? Just sit and watch TV all day?" She has a point – right? As a family, we have often discussed the importance of her continuing to do the things that make her happy - to enjoy the pleasures of everyday life. Sometime this means that we are required to be much more vigilant, without being overbearing!
As I thought about mom and wondered what it was that motivated her to want to continue to sweep and mop the floors, even try out new chicken recipes and being optimistic about the future, it struck me that she continues to feel needed - and that makes her happy. Isn't that a universal need? When we are not needed, life feels pointless – only when we are needed do we believe we have significance! Mom is fearless – she does not see the challenges of her age, her hearing aid, her cane or even her macular degeneration, instead she sees the possibilities of what she can still accomplish as she continues in her important role of caring for others.
Are you caring for a family member or friend who continues to live life to the fullest? Tell us about it. Stay tuned for more episodes of Chronicles of Caring for My Elderly Mom.