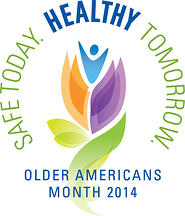 May is the month designated to celebrate Older Americans and we're reminded of getting older when we see the celebrities on the cover of the AARP magazine getting younger and younger with each issue. At what point do we become "older" and perhaps feel we've just gone over the proverbial hill? AARP has become the standard bearer for determining the age to become old officially at 50 by sending an invitation to join the ranks of everyone 50 and older! Not so fast, AARP also reported on a Canadian study showing that "our cognitive motor skills – meaning the speed at which we process something and then react to it – peak by age 24, then begin to diminish slowly." Now speed certainly isn't everything – anyone over 50 can tell you that! What some older folks may lack in speed, they can certainly make up for in strategy, efficiency and pulling from years of experience and knowledge skills.
At a time when our youth oriented culture encourages all to cling tightly to our fast fading youth, when is the time to truly embrace our age and revel in the well deserved time of honoring and accepting with full gratitude the time we have left? Often we get so caught up in the past and wanting to recapture or reclaim the springtime of our lives without recognizing the many blessings of the present and the years still ahead. In her book, The Gift of Years, author Joan Chittister writes in a chapter about aging and letting go, "A burden of these years is the temptation to cling to the times and things behind us rather than move to the liberating moments ahead."
So rather than being tempted to join the ranks of those following the trend of the new old agers that "60 is the new 40" or "70 is the new 50"; consider the person and not the chronological age. It's the gained wisdom, experience and attitude that continues to move us, and not necessarily over the hill – but just at the beginning of the next level of growth.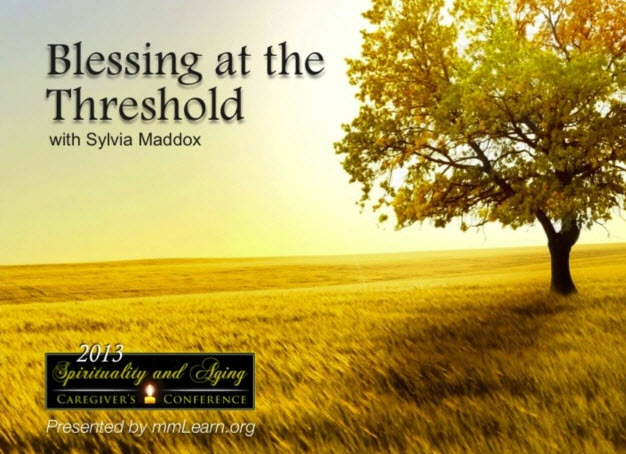 mmLearn.org provides over 300 FREE online videos for caregivers of older adults including Blessing at the Threshold, a moving presentation by Sylvia Maddox, an author, retreat and workshop leader, who offers a trajectory of the aging milestones leading towards each threshold in life. Be sure to fill out the short survey at the end of each presentation to let us know what you learned and if you have suggestions for additional videos. We learn from you!