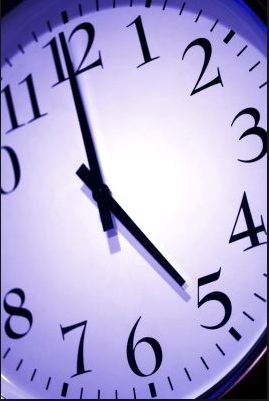 After putting in her eight plus hours at work every weekday, when Sandy heads home at 5:00 her work day is not over, it only begins again when she walks in the door at home. Sandy, like many others, has a second job. Sandy is a caregiver for her aging mom. One thing that Sandy has not done is tell her employer or even many of her co-workers that her second job, caregiving, is often overwhelming! Caregivers are often reluctant to confide in their employers about their added responsibilities because they may be concerned with job security. Perhaps one of the most common reasons caregivers don't share this information is because they don't see it as doing something out of the ordinary. They are doing what is expected of them or just giving back to their parents. According to a webinar series provided by the National Alliance for Caregiving (NAC) entitled, Better Work, Better Care: How Employers Can Support Family Caregiving, Sandy is among the 75% of caregivers of the 44 million unpaid caregivers who are also employed. The employee caregivers also may have to make work accommodations due to caregiving duties which could include turning down a promotion, arriving late or leaving early for work or even quitting a job or taking early retirement; all of which have a huge impact on a caregivers' economic status.
While the impact on the employee caregiver is clearly evident; the effect on the employer may yet to be fully recognized. With caregiving duties keeping employees from working more hours and missing more work days; the loss of productivity due to caregiving, according to NAC, costs US businesses up to $34 billion annually.
With the increased need for caregivers, the work place will need to become much more flexible and offer compassionate awareness of caregiver issues by starting the conversation, providing resources to support their caregiver employees and promote innovative practices. Caregiving is the new normal and accepting it as part of the work place environment will generate support and a more productive work force.
One of the many resources available to Sandy and the millions of other caregivers is mmLearn.org, a FREE online website with over 300 videos on a variety of caregiving issues. The topics include caring for someone with dementia, dealing with family dynamics as well as videos on spirituality and aging and much more. If you are working with others and caring for someone outside of your "day job", you are probably not alone. Consider sharing the resources available at mmLearn.org with your employer as a way for working caregivers to unit and offer support for each other. Suggest that your employer host a Lunch & Learn during the lunch hour or perhaps a coffee break and invite other caregivers to watch one of the mmLearn.org's short videos together. You'll be surprised how many caregivers will respond and the opportunity for a great discussion will open up!
Here are a few videos that may help you get started:
Caregiver Stress: Identifying and Reducing Strain and Stress
Caregiver Pick-Me-Up: How to Transfer Someone from a Wheelchair to (and from) a Car
Ten Commandments of Caregiving
They're Your Parents Too!
Let us know how caregivers in your office or organization support one another as caregivers – we'd love to hear from you.
If you're looking for a comprehensive resource for family caregivers, check out our
online Family Caregiver Guide
.