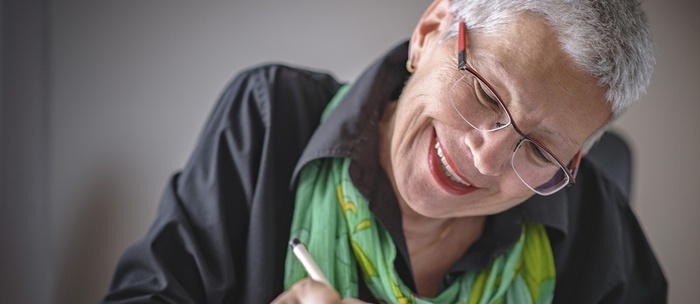 Seniors have many stories to tell. A growing body of evidence indicates that not only do other people benefit from hearing these stories, but seniors also benefit from sharing them. Here's a closer look at why seniors should document their life stories, along with caregiver tips for helping them.
"A Therapeutic Tool"
In exploring the health benefits of documenting our life stories, Harvard Men's Health Watch executive editor Matthew Solan proposes that memoir writing "can be a therapeutic tool." The science backs up this proposition: In fact, according to a study published in JAMA Psychiatry, "written exposure therapy" is even an effective treatment for posttraumatic stress disorder.
Research published in the academic journal Advances in Psychiatric Treatment, meanwhile, points to the "emotional and physical health benefits of expressive writing," while a study published in Neurology suggests that writing, along with other mentally-stimulating activities such as reading, can help slow down late-life cognitive decline. Said study author and senior neuropsychologist of the Rush Alzheimer's Disease Center at the Rush University Medical Center in Chicago Robert S. Wilson in a press release, "Our study suggests that exercising your brain by taking part in activities such as these across a person's lifetime, from childhood through old age, is important for brain health in old age."
Even seniors suffering from loneliness and isolation can benefit from writing down their stories. Continues Solan, "It's remarkable that the sense of connection to others that one can feel when writing expressively can occur even when people are not engaged directly. Think of being at a movie or concert and experiencing something dramatic or uplifting. Just knowing that everyone else at the theater is sharing an experience can make you feel connected to them, even if you never talk about it. Expressive writing can have the same connecting effect, as you write about things that you recognize others may also be experiencing, even if those experiences differ."
Tips for Getting Started
For many people, starting to write can be the hardest part of the process—particularly when seniors may not be aware of the value of their stories. This is where encouragement from caregivers enters the picture. Brendan Kearney, Vitalize 360 Wellness Coach at Harvard-affiliated Hebrew SeniorLife says, "You could be surprised at how interested your peers and family members are in your stories and personal history. You have a unique firsthand account of your culture and history that others don't, and leaving a recorded history of your life can be an important gift to both you and your descendants."
But these stories can have also have a more tangible impact. "Even if you write about parts of your life that you have never told anyone because they were unhappy or painful memories, revisiting them can show others the strength it takes to overcome life barriers when they face their own," continues Kearney.
All of which begs the question: Beyond encouraging seniors to put pen to paper themselves, is there anything caregivers can do to help aging loved ones -- particularly those who may be suffering from Alzheimer's disease and other forms of dementia -- share their stories?
For starters, caregivers can prompt senior memories. Using cues, such as photos, mementos, songs and tastes and smells, caregivers can draw out the stories of their loved ones to document them. Asking questions can also be effective, but stick with open-ended questions to avoid giving the impression of an interrogation. If your aging loved one is mobile, a visit to his/her hometown or a favorite childhood past can evoke memories of the past.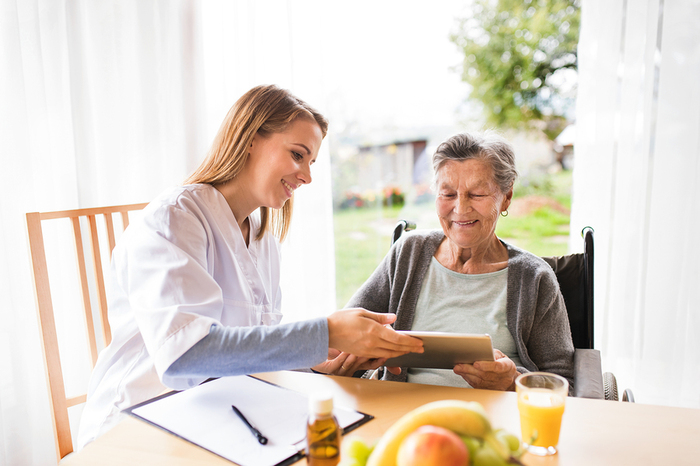 Caregivers can also become the story collectors by capturing the memories themselves. Writing down the stories, recording oral or video histories, and labeling and archiving photos and keepsakes are all ways caregivers can partner with seniors to make sure their valuable stories and experiences live on.
One last tip? Don't feel pressed to start at the beginning or get tripped up in chronology. Instead, accept the stories as they emerge and prepare to be amazed by what you learn. Said one man of the process of documenting his father's life, "One of the things that was absolutely amazing to me is that here's a man 85 years old, and I started going through the questions, guiding him through the discussion, [and] I realized I knew almost nothing about him. You think you know your parent, but you really don't."
mmLearn.org offers a large library of free videos for caregivers of older adults, covering topics pertaining to senior care. Whether you are a healthcare professional or a family caregiver, if you are caring for an older adult we know that you will find mmlearn.org an essential learning and guidance tool for all of your caregiver training needs. For more online training for caregivers, access our free online caregiver video library today.