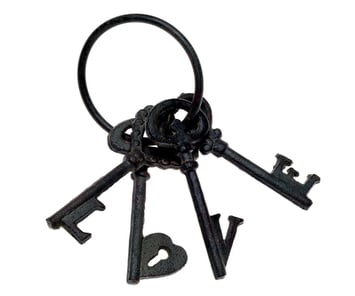 A whopping three-quarters of caregivers report feeling physical, emotional or financial strain at some point during a year's span of caregiving. Unfortunately, these stresses can lead to long-term health and wellness complications. There are some things you can do, however, to mitigate stress and enjoy a balanced quality of life. It all begins with self care and that begins with loving yourself enough to take care of yourself too. Read on for four important ways to take better care of yourself while preventing caregiver stress syndrome.

1. Make Me Time
Even though your "to do" list may be a million items long, carving out time for yourself deserves a premier and unwavering spot at the very top. Even a few minutes every day can add up to relief in the long-run. Unfortunately, you can't expect anyone else to carve this time out on your behalf.

It's not just about time off, but also about time well-spent. Many caregivers fall victim to poor daily habits, such as unhealthy eating and inconsistent sleep routines. These behaviors don't just add up to consequences now, but can detrimentally affect your ongoing physical and emotional well-being. Take care of your own health by seeing your doctor regularly, and keeping him/her apprised of any challenges you're facing as a caregiver.

Routine visits with friends are also important. Many caregivers neglect their own interpersonal relationships which leads to feelings of isolation and depression. Schedule regular social engagements to stay connected.

2. Rely on Resources

An abundance of resources are available for caregivers who know where to look. Local hospitals, senior centers and awareness organizations can point you in the right direction of everything from library books to support groups to

informational videos

.

The internet also offers a breadth and depth of support for caregivers. For example, if you're caring for an aging loved one in the early stages of

Alzheimer's disease

, a forum for people in the same situation can offer critical help, understanding and empathy.

3. Get Help

A common problem shared by many caregivers is a resistance to asking for help. Unfortunately, this can cause caregiving to become an insurmountable burden. The expression, "Many hands make light work," holds particularly true with caregiving, although people won't be able to help you if they don't know how to help. The more specific you are, the better. If there is a particular task or service you'd like off your own plate, designate a willing friend or family member to take it on. If it's within your budget, an in-home care provider can offer critical assistance.

Sometimes the help you need is not hands-on, but financial. Don't be afraid to ask the appropriate family members for financial assistance if money woes are affecting your state of mind.

Caregiver support and help from others can make a huge difference in the life of a caregiver.

And also keep in mind that there are other options. If you are too exhausted or stressed to continue in your role as caregiver, this may be an indication that another arrangement -- such as assisted living -- may be in order.

4. Accept Your Best
Your official new mantra is, "I'm doing the best that I can." Caregiving is an incredibly challenging, often thankless job. While most caregivers report deriving satisfaction along the way, the truth is that it's sometimes difficult to see the forest for the trees when you're stuck in a particularly difficult or frustrating moment. One of the best things you can do for your own well being is to love yourself and accept that you are doing your very best.


Also, accept that there are some things you just cannot do. Say "no" when you have to, set boundaries, and establish goals to help foster a sense of reward. Remember: there's no such thing as failure in caregiving.

Caregivers are often so focused on the health of their aging loved ones that they neglect their own well-being. The steps above can help you minimize caregiver stress and lay the foundation for a healthier and more fulfilling experience as a caregiver. The "10 Commandments of Caregiving," is one of the many videos available at mmLearn.org to help caregivers.

Joanna Hughes writes on a variety of subjects for caregivers.