Approximately 116 million Americans have chronic pain, according to research from the Institute of Medicine (IOM). But chronic pain doesn't just affect the people who suffer from it; it also impacts the people who care for them. Let's take a closer look at the issue of chronic pain, and how to improve the quality of life of patients and caregivers alike.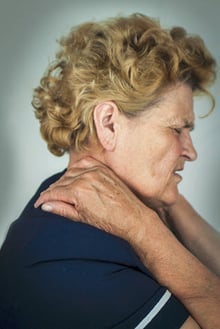 About Chronic Pain
Chronic pain is a serious public health issue affecting millions of people. Caring for people with chronic pain can be particularly challenging because pain manifests differently from person to person -- even for those sharing the same medical condition.
Unfortunately, research published in The Journals of Gerontology indicates that both chronic pain sufferers and their caregivers share the highest risk levels for psychological distress and adverse wellbeing.
The Caregiver Cornerstones
Watching someone you love suffer is difficult, particularly when you feel powerless to do anything about it. The Caregiver Cornerstones were established to help caregivers navigate the often uncertain terrain of caring for someone with chronic pain. They include:
1. Learning About Pain Management
With so many people suffering from chronic pain, it's no surprise that the medical specialty of pain management is quickly growing. This form of individualized care fuses traditional medicine with integrative therapies. In addition to medication, pain management techniques include acupuncture, massage, physical therapy, social support, and even tai chi.
2. Caring for a Person with Pain
The first step in offering care to a loved one who is suffering is believing in his pain. In addition to verbal cues, look for indications that your loved one is suffering, including facial expressions, labored breathing, atypical body movements, and emotional and behavioral changes.
Other ways to care for a person with chronic pain include attending medical appointments in order to become a participant in the healthcare conversation; keeping a pain diary on behalf of your aging loved one, and taking on the role of communicating with the insurance company.
Caregivers can also play a vital role in helping chronic pain sufferers stay on track with treatment plans and medication schedules.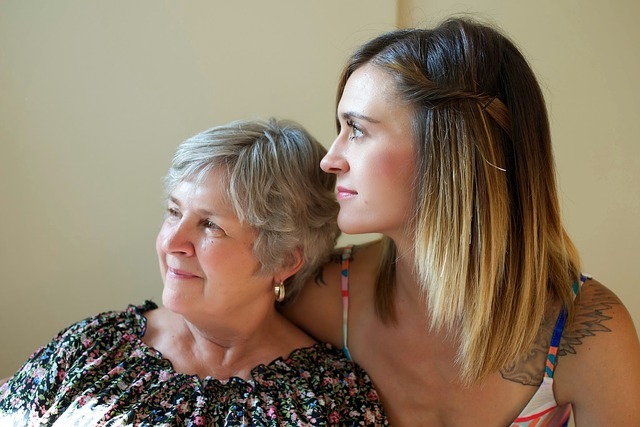 Caregivers play a critical advocacy role in raising awareness about chronic pain and pain management.
3. Caring for Yourself
Caregivers are the unsung heroes of the healthcare world, and many suffer in silence. One way to continue to provide the best care for your aging loved one? Get the support you need to stay of sound physical and mental health.
Make an effort to value your own contributions, accept offers of help, and attend to your own health care upkeep. Also according to Caregiver Cornerstones, "There is a difference between caring and doing. Be open to technologies and ideas that can help your loved one be more independent."
4. Advocating for all People with Pain
Because caregivers have a firsthand view of the struggles of people who suffer from chronic pain, they are uniquely positioned to act as advocates for effective and efficient pain care. In working together with healthcare providers and other pain advocates to raise awareness about this rising public health crisis, caregivers can help ensure that all patients who suffer from chronic pain get the help they need.
Ultimately, the more active role caregivers take in addressing and managing their loved ones' pain, the more they can stop feeling powerless and start feeling like they're making a difference. The Caregiver Cornerstones offer an invaluable starting point.
mmLearn.org offers a large library of free videos for caregivers of older adults, covering topics pertaining to senior care. Whether you are a healthcare professional or a family caregiver, if you are caring for an older adult we know that you will find mmlearn.org an essential learning and guidance tool for all of your caregiver training needs.