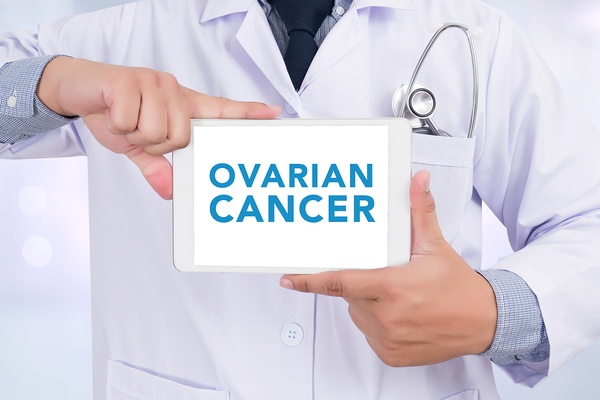 Just under 22,300 new cases of ovarian cancer are diagnosed each year in the United States. Of these, a full half of these women are at least 60 years old. This leaves many caregivers in the position of caring for an older loved one with ovarian cancer -- a scenario which presents unique challenges due to the nature of this insidious disease. Let's take a closer look at ovarian cancer, along with highlighting tips aimed at helping caregivers provide the very best cancer to patients with the disease.

What is Ovarian Cancer?

Ovarian cancer results from the growth of abnormal cells in the ovaries. If malignant, theses cells can metastasize directly to other nearby organs or through the bloodstream or lymph nodes.

Unfortunately, ovarian cancer has earned the nickname of "The Silent Killer" because its symptoms often go unnoticed until the cancer reaches an advanced stage. Due to this, the prognosis for women diagnosed with late-stage ovarian cancer is very low: Less than 30 percent of people diagnosed with the disease are still living five years later. If your loved one received an earlier diagnosis, the chances are much better for a cure.

Coping with an Ovarian Cancer Diagnosis

A diagnosis of ovarian cancer can be overwhelming. Caregivers who take time to educate themselves can make a significant contribution toward the ongoing health and well-being of the patients in their care.

Surgery for ovarian cancer varies depending on the stage. Regardless of how far along your aging loved one's cancer is, the first step is finding a gynecologic oncologist, according to the OCRFA. Research indicates that a patient's chances of survival increase significantly -- by as much as 50 percent -- when surgery is performed by one of these specialists. The Foundation for Women's Cancer can help you find a gynecologic oncologist near you.

Once you locate a doctor, it's still important to recognize the patient's right to a second opinion, as well as the importance of staying educated throughout treatment, surgery and chemotherapy. Not only can asking questions help caregivers and patients best plan for what's ahead, but research also consistently demonstrates that engaged patients have the best outcomes. The OCRFA provides a comprehensive list of potential questions here.

Your next step? Look into clinical trials. Contrary to common conception, clinical trials are not a "last resort" for cancer patients. While many do offer an option to women for whom other treatments have failed, they're also available throughout all phases of the disease -- not only during treatment, but also before and after. Caregivers can help ensure that aging loved ones are getting access to the very best care by encouraging them to ask their doctors about enrolling in a clinical trial. You can also look for a clinical trial online.

Don't underestimate the value of finding a support network. Living with ovarian cancer is difficult and fraught with uncertainty. From dealing with the surgical recovery period and chemotherapy to living with the high threat of recurrence -- for which close monitoring and followups are essential -- talking with others who are coping with ovarian cancer can offer solace, encouragement, hope, and comfort.

Online communities for people whose lives have been impacted by ovarian cancer are a particularly useful resource -- not only for patients, but also for the people who love and care for them.

All caregivers are extremely vulnerable to mental and physical health problems. Those caring for patients with ovarian cancer are no different. While the majority of your time may be consumed by caring for the patient, it's equally important to make sure that your own needs and emotions are being addressed. mmLearn's four-module series on caregiver stress offers an invaluable starting point.

Looking for more information to help guide you on your caregiving journey? mmLearn.org offers a large library of free videos for caregivers of older adults, covering topics pertaining to senior care. Whether you are a healthcare professional or a family caregiver, if you are caring for an older adult we know that you will find mmLearn.org an essential learning and guidance tool for all of your caregiver training needs. Access our database of free caregiver training videos to find help, guidance and support today.