Parkinson's Disease (PD) is a progressive disorder of the nervous system that affects movement. There is currently no cure for PD, though research is ongoing.
A Disease with Many Faces
Patients with PD and their caregivers face special challenges due to the variable nature of the disease. According to the National Parkinson Foundation, the incidence and severity of the disease can vary from day to day, and even from one time of day to another.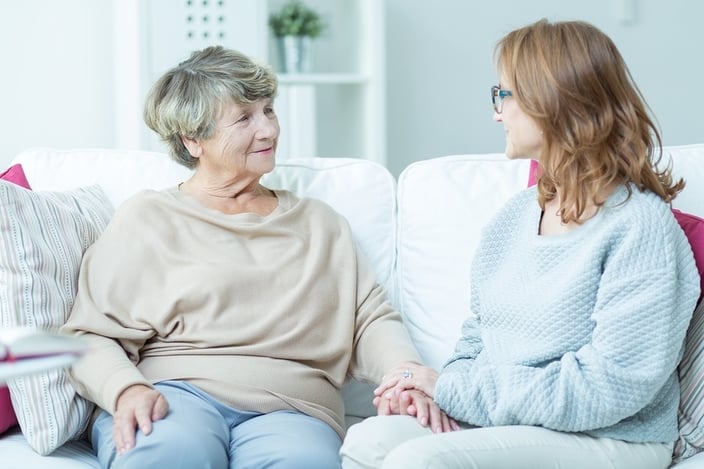 Talking openly and honestly together will help you fulfill your caregiving responsibilities.
This variability can be a source of confusion and frustration for PD patients and their caregivers, and it calls for ample amounts of patience, understanding, and adaptability.
In addition to the ever-changing nature of the disease, here are some other unique challenges facing caregivers for PD patients:
complicated medical regimens
constant need for observation and assessment of motor skills and mood
underestimation of the severity of symptoms by family and friends
increasing isolation for patient and caregiver as disease progresses
difficulty with communication as disease progresses
Help for Caregivers
When caring for someone with Parkinson's, it is easy to fall victim to a feeling of isolation and anxiety. It is important to remember that you are not alone. When your loved one receives the diagnosis of PD, reach out to family and friends for support from the original diagnosis forward. Having a strong support network will help you manage the challenges of PD. Learn more about support available in our video, "Diagnosis Parkinson's Disease: You Are Not Alone."
Tips and Techniques to Aid in Caregiving
In addition to finding a strong support system, there are a number of other things you can do to provide good care for your loved one. Here are a few suggestions:
1) Educate yourself about PD.
Learning all you can about Parkinson's can help you anticipate what your loved one will need. Education about PD will enable you to understand what changes you can expect, and what to do to help when they occur.
2) Be proactive about partnering with medical professionals to aid in treatment.
Parkinson's involves a wide variety of therapeutic approaches. Helping a patient with PD to take medications on time, perform physical exercises prescribed by a therapist, and eat properly are key ways you can really help.
3) Be a good observer.
In many cases, the PD patient may not realize the extent of his or her deterioration. As a close eyewitness to the daily activities of your loved one, you can accurately relay any significant changes to the correct medical professional to ensure the patient gets appropriate help when needed. Some of the things you will need to make a special note of are:
an increase in symptoms even when the patient is taking the recommended dosage of medication at the right times
changes in mood lasting more than a few days
sleep problems
If you see any of these signs, it is wise to speak with a physician to see if medication adjustments or additions are needed.
4) Handle difficult decisions.
While it may be difficult to discuss delicate matters like end-of-life or DNR issues, it is best to care for these matters early on in the course of the disease, when your loved one is able to express his or her wishes without difficulty. Often, PD patients and caregivers find that having open, honest communication about these matters eases some of the anxiety and stress that comes with Parkinson's.
5) Allow your loved one to do what he or she can.
While your instinct may be to jump in and help a Parkinson's patient when difficulties arise, it is sometimes best to allow the patient to do tasks within their scope of ability. This promotes a greater sense of self-worth and reduces the likelihood of depression.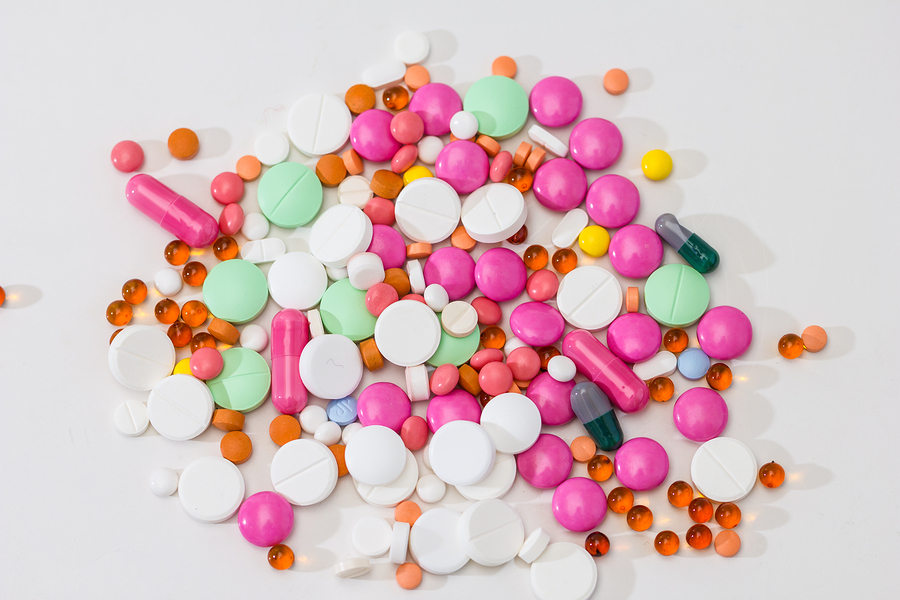 Handling a complicated medication regimen is part of your job as a Parkinson's caregiver.
Additionally, doing as much physical activity as possible can improve function in those with Parkinson's. For more information about improving function, watch our special video, "Parkinson's Disease: Can We Improve Function?"
6) Take care of yourself.
This is perhaps the hardest thing caregivers are asked to do. Caring for a PD patient can become an all-consuming matter if you do not take steps to prevent it. Try to find time every day to de-stress. Do not let your life become solely about battling PD with your loved one. Reach out for support, and find the strength to do what needs to be done.
Caring for a Parkinson's patient is challenging, but you can meet the challenge by following these tips. Use all available resources to educate yourself about how to help your loved one.
mmLearn.org offers a large library of free videos for caregivers of older adults, covering topics pertaining to senior care. Whether you are a healthcare professional or a family caregiver, if you are caring for an older adult we know that you will find mmLearn.org an essential learning and guidance tool for all of your caregiver training needs. Access our free online caregiver videos today to find valuable information to aid you in providing the best possible care to your loved one.