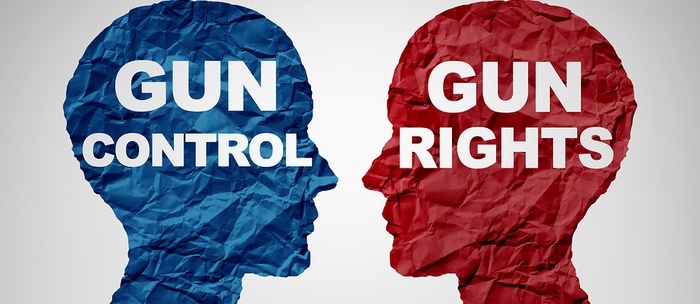 Gun violence and gun control are currently among the most pressing issues facing Americans. And while a great deal of attention is focused around regulating access to guns overall, far less attention is paid to another critical, more specific issue: the millions of firearms that are already in the homes of aging Americans who may be suffering from dementia and other forms of cognitive decline. Here's a closer look.
"He Didn't Understand"
U.S. News & World Report recently shared the story of 75-year-old Dee Hill, who was shot by her husband Darrell Hill, a former police officer and county sheriff. At age 76, the lawman, who used a wheelchair, was suffering from a rapidly-progressing form of dementia. Dee told the dispatcher in her desperate 911 call, "My husband actually shot me. In the stomach, and he can't talk...please. He didn't understand."
After seven weeks in the hospital, Dee survived. But countless other people stand to suffer the same—if not worse—fates due to the preponderance of guns in the hands of people with declining mental faculties.
Shining the Light
According to a 2017 Pew Research Center survey, 45 percent of people over the age of 65 have guns in their households. Factor in the gun violence kills nearly 100 people every day in the US, and the potential for disaster is clear. According to one analysis by government officials, 54,000 of Washington state's one million-plus senior residents have both cognitive decline and access to weapons. Multiplied across the entire country and the massive aging population, and the figures become even more alarming.
The implications of the situation are still being discovered, but according to a Kaiser Health News investigation, there have been at least 15 homicides and 60 suicides since 2012 committed by people with dementia. Experts say the numbers are likely much higher than this, but no one is tracking them. Nor do they account for incidents in which people with dementia merely brandished guns at unsuspecting others.
Says US News & World Report, "The shooters often acted during bouts of confusion, paranoia, delusion or aggression—common symptoms of dementia. They killed people closest to them—their caretaker, wife, son or daughter. They shot at people they happened to encounter—a mailman, a police officer, a train conductor. At least four men with dementia who brandished guns were fatally shot by police. In cases where charges were brought, many assailants were deemed incompetent to stand trial."
A Growing Issue
According to a study published in the Annals of Internal Medicine, the number of people with dementia living with firearms in their homes may skyrocket as high as 11.8 million by the year 2050. Says researcher Emmy Betz of these predictions, "You can't just pretend it's not going to come up. It's going to be an issue."
And yet, just seven percent of people who have older relatives with guns and their homes say that they're either "very worried" or "somewhat worried" about a gun-related accident. At the same time, a whopping 81 percent said they weren't worried at all, according to a Kaiser Health Tracking Poll.
Meanwhile, while federal law prohibits people who are deemed mentally incompetent from buying or owning firearms, it does not speak directly to people with dementia diagnoses. This can make removing them from the homes of seniors—especially those who are reluctant to hand them over—a complicated and contentious process, given that gun ownership is a legal right. And then there's the issue of belated dementia diagnoses. Says Beth Kallmyer, the Alzheimer's Association Vice President of Care and Support, "The reality is, there's no way to know who's at risk for becoming agitated or even violent."
Facing the Problem
As with many issues related to aging and cognitive decline, experts say the best time to address the issue is before it comes a problem. Specifically, they recommend deciding on a "firearm retirement date" to give seniors some control in the process.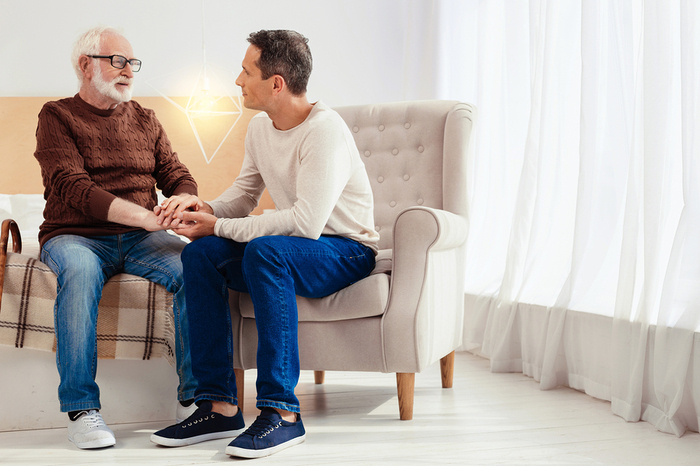 "It's best to have these conversations early and be aware that you have to take action at some point," lead author Marian Betz, M.D., Associate Professor at the University of Colorado School of Medicine, said in a press release. "This is not about the government or anyone else seizing guns, but about a family making the best decision for everyone involved."
In the case where guns can't be removed from the home, experts cite the importance of storing them safely—unloaded and locked up with the ammunition kept in a separate location. In other cases, it may be necessary to disable the gun or replace it with a decoy (although this comes with risks of its own).
Despite all of the uncertainties and differing opinions, one thing is clear as it pertains to keeping seniors and the people around them safe: The more attentive senior caregivers are to the issue of guns and the loss of cognitive function, the better positioned they'll be to prevent a tragedy before it occurs.
mmLearn.org offers a large library of free videos for caregivers of older adults, covering topics pertaining to senior care. Whether you are a healthcare professional or a family caregiver, if you are caring for an older adult we know that you will find mmLearn.org an essential learning and guidance tool for all of your caregiver training needs. For more useful online training for caregivers, access our free online caregiver video library today.