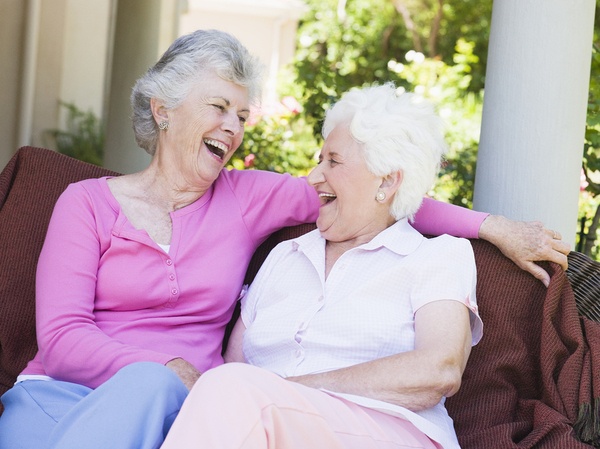 The words "making friends" usually bring to mind thoughts of elementary school, playground games, and other childhood-related elements. However, friendship is not the sole domain of children. In fact, friends are more important than ever for people in their golden years, and yet much more challenging to come by. Wondering why close relationships matter so much, and how to help cultivate them among the seniors in your life? Let's take a closer look.

Why Senior Friendships Matter
While the problem of senior isolation is well-known, the extent to which loneliness can impact a senior's quality of life may surprise you.

A growing body of evidence attests to the dangers of loneliness in seniors, including everything from higher blood pressure to cognitive decline. Meanwhile, less stress, faster recovery following illness or injury, and healthier lifestyle choices have all been associated with friendships among seniors.

Not only is loneliness bad for both physical and mental health, but the National Academy of Sciences has also linked it with increased mortality in older men and women alike.

How Caregivers Can Help
With millions of seniors living alone in the U.S. -- many of whom are geographically separated from family members -- feelings of loneliness are commonplace. But just because it happens doesn't mean it's a natural part of the aging process.

Caregivers can play a vital role in helping seniors reap all of the benefits of socialization in a number of different ways, including the following:

1. Encouraging seniors to accept -- and extend -- invitations.
One of the major problems with isolation is that it begets isolation. While mustering the energy and enthusiasm to accept plans with new friends can seem overwhelming, few people regret the outcomes of giving it a shot.

It can also be harder for seniors to reach out to others -- particularly if they assume other people aren't in the same situation. Encouraging them to accept that most other people both need new friends and are open to them can lead to a beneficial friend-making mindset.

2. Check in with your local senior center.
Many seniors struggle with putting themselves out there. Senior centers offer a wonderful forum designed to naturally foster interactions among older people. Whether your aging loved one takes a class, goes on a trip, or attends an event at a senior center, it will be in the company of other seniors.

Even better, your aging loved one is likely to connect with people with the same interests -- one of best ways to make meaningful friendships.

3. Embrace social networking.
While there's no substitute for face-to-face interactions, social networking fills a critical void for many people. From setting up a Facebook profile to starting a blog of their own, seniors can not only easily engage with the world around them through social media, but can also get an invaluable boost to self-esteem. Just remember that going digital can be intimidating for older adults: patience and encouragement can help them overcome the obstacles.

And these are just the start. From getting a pet and heading to the local dog park to volunteering or taking a part-time job, there are near-endless ways for seniors to start making friends.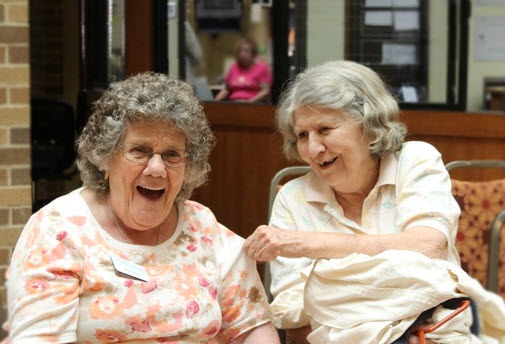 One last thing to keep in mind? While friends can be a vital defense again loneliness and isolation, seniors are still vulnerable to depression. Caregivers should be on the lookout for signs and symptoms, including irritability; lack of pride in personal appearance; social withdrawal; amplified physical pain; recent illness or surgery; or a recent loss. (Grief following major life changes is normal, but if it shows no signs of going away on its own, professional treatment may be in order.)

All Beatles fans know that getting by takes "a little help from [our] friends." For many seniors, this also means a little help from their caregivers in the form of an encouraging nudge in the right direction.

mmLearn.org offers a large library of free videos for caregivers of older adults, covering topics pertaining to senior care. Whether you are a healthcare professional or a family caregiver, if you are caring for an older adult we know that you will find mmLearn.org an essential learning and guidance tool for all of your caregiver training needs. Access our database of free caregiver training videos for more useful and relevant content today.