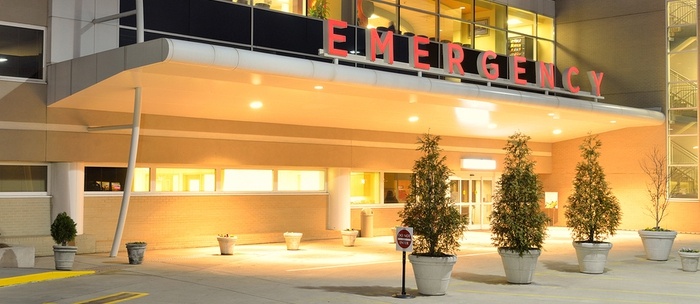 As geriatric visits to American emergency rooms continue to rise, the healthcare system is seeing a new trend: the growth of geriatric emergency departments. Here's a closer look at what geriatric emergency departments are, and why experts say they'll be critical to meeting the needs of aging loved ones in the near future. What Are Geriatric Emergency Rooms?
On the surface, geriatric emergency rooms are exactly what they sound like: they are healthcare facilities focused on providing care to people over the age of 65. However, there's more to it than that.
According to a set of geriatric emergency department guidelines created by the American College of Emergency Physicians (ACEP), the American Geriatrics Society, the Emergency Nurses Association and the Society for Academic Emergency Medicine, geriatric emergency departments are differentiated by four basic components. These components include quiet, safer and more comfortable structures; screening tools designed to quickly identify common physical and mental health risks among seniors; staff with geriatrics training and expertise; and community connections linking seniors with area services and agencies.
Emergency medicine physician Dr. Kevin Biese told US News & World Report, "Over 60 percent of hospital admissions for patients over the age of 65 come through the emergency department...The geriatrics emergency department isn't just the front door of the hospital. It's the front porch of the healthcare system."
And while the tendency has long been to admit older patients just to be safe, geriatric emergency departments have the goal of keeping patients out of the hospital for several reasons, including the fact that most of them don't want to be there. Add in hospitalization-related risks ranging from developing delirium to vulnerability to infections, and this makes good sense.
Meeting Rising Needs
Given the aging population and emerging shortage of healthcare practitioners, geriatric emergency departments are positioned to play a vital role moving forward, according to associate professor of emergency medicine Dr. Christopher Carpenter. "Unprecedented growth in aging demographics -- with 10,000 baby boomers turning 65 every day -- yet a health care system that is not adapting to address unique geriatric needs," has led to a gap in care. Enter geriatric emergency rooms, which fill a growing gap.
But it's also important to note that not all geriatric emergency departments are created equal. Continues Biese, "There are 140 self-declared geriatric emergency departments across the country as of about six months ago. However, I have visited some of them, and there's a wide variation of quality."
To that end, the ACEP recently launched an accreditation program aimed at ensuring that key quality standards are met. In addition to assessing policies, outcomes, and staff, the accreditation process also looks for the presence of geriatric assessment teams comprising everyone from social workers to on-site pharmacists.
As of September 2018, Biese expected there to be 20 accredited geriatric emergency departments in 10 US states, with further accreditations on the horizon as more hospitals follow suit.
Caregiver Tips for Choosing Senior-Friendly ER Care
But what can you do in the meantime if you don't have an accredited geriatric emergency department near you? HealthinAging.org recommends five key questions to ask, including whether the staff has specialized training in caring for older adults; whether a staff member is available to discuss advance directives; how triage is handled for seniors; what the hospital does to limit "transitions of care" during and after ER visits; and whether the hospital used medication reconciliation and full pharmacy reviews.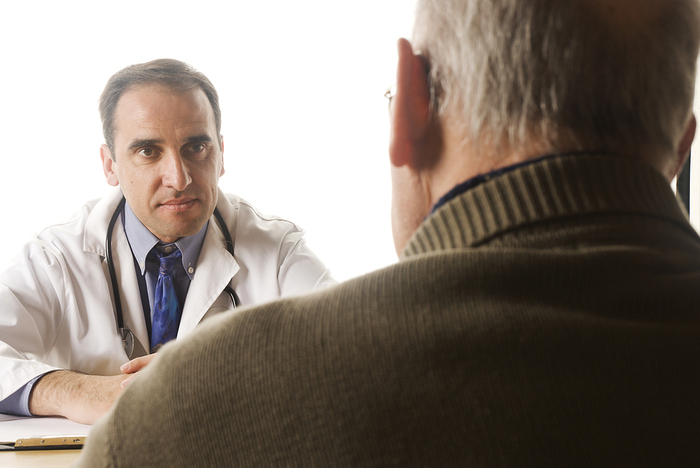 Additionally, certain attributes suggest that an emergency department is senior-friendly, such as handrails, appropriate wall treatments and lighting, special reclining examination chairs, warming blankets and bedside commodes.
mmLearn.org offers a large library of free videos for caregivers of older adults, covering topics pertaining to senior care, including tips for advocating for aging loved ones during hospital stays. Whether you are a healthcare professional or a family caregiver, if you are caring for an older adult we know that you will find mmLearn.org an essential learning and guidance tool for all of your caregiver training needs. Visit our free online caregiver video library for more free caregiver training resources today.