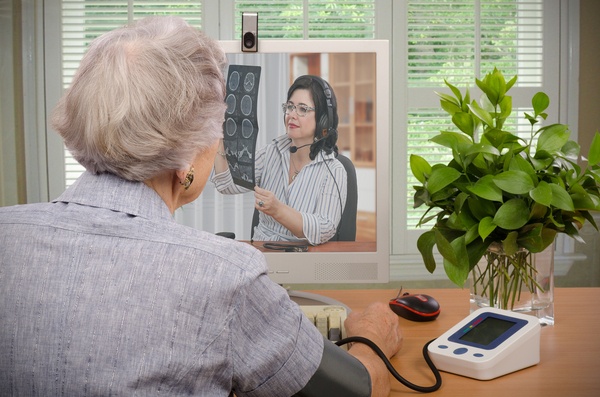 The American Telemedicine Association convened in Minneapolis recently for its annual conference and trade show. One of the main items on the agenda? The potential impact of telehealth on senior wellness issues. Let's take a closer look at the the state of telehealth, along with how the shift of care from the hospital to the home can help seniors -- and the people who care for them -- enjoy better physical and mental health.
The State of Telehealth
Technology continues to transform society. While older adults may not typically be early adopters when it comes to all things technology, they can benefit from using technology in numerous ways -- not just in terms of better immediate health, but also in terms of enhanced independence and a better quality of life.
The Center for Connected Health Policy (CCHP) describes telehealth as "a broad variety of technologies and tactics to deliver virtual medical, health, and education services. Telehealth is not a specific service, but a collection of means to enhance care and education delivery." In fact, it encompasses a wide range of healthcare services, including home health, chronic disease monitoring and management, consumer and professional education, physical and occupational therapy, counseling, disaster management, and even dentistry.
Considering the growing demand by seniors to "age in place," telehealth holds immense potential in terms of improving the lives and welfare of seniors through both consumer-facing and healthcare-facing solutions. Applications include everything from online social media channels which connect seniors with far-off loved ones and other opportunities for socialization to biometric monitoring, telerehab, and fall prediction services.
This is not to say that telehealth is not without its share of obstacles. Topping the list? Its current high cost. There is good news ahead, according to a report from mHealth Intelligence: As technology continues to evolve, it is likely to become more accessible and affordable. Data integrity, FDA approval, and the call for streamlined and comprehensive storage and transmission are also challenges facing the telehealth industry.
Telehealth Beyond the Patient
The benefits of telehealth aren't limited to patients. USC Telehealth, a program at the University of Southern California, extends the telehealth concept to caregivers through home-based video mental health services aimed at alleviating caregiver stress. Says USC Telehealth clinical director Nadia Islam, "Parents often confront multiple challenges, including caregiving demands, posed not only by their children with special needs, but also their aging grandparents and typical siblings. These challenges cut across socioeconomic, geographical and cultural boundaries."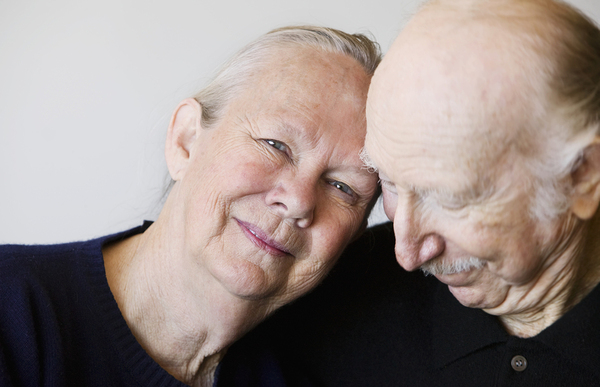 Telehealth may mean they stay happier, healthier, and in their home longer.
In short, USC Telehealth acknowledges the stresses of contemporary caregiving, along with the lack of services for overwhelmed or overburdened caregivers. In response, the innovative program provides critical support service to caregivers experiencing everything from depression and anxiety to financial stress or marital strife in the privacy of their own homes.
While there is still progress to be made in order to bridge the gap between people and optimized telehealth, it's clear that the technology -- and the immense potential it represents -- is here to stay. After all, who doesn't have a vested interest in improving the outlook for seniors, not just for those for whom they now care, but also in terms of their own futures? Not to mention that -- thanks to programs like USC Telehealth -- caregivers can also directly benefit from access to telehealth services.
If you're looking for a comprehensive resource for family caregivers, check out our
online Family Caregiver Guide
.
mmLearn.org offers a large library of free videos for caregivers of older adults, covering topics pertaining to senior care. Whether you are a healthcare professional or a family caregiver, if you are caring for an older adult, we know that you will find mmLearn.org an essential learning and guidance tool for all of your caregiver training needs. For more free caregiver training resources, access our database of FREE online caregiver videos today.