A life without meaningful activities is one lacking opportunities for personal fulfillment. From daily household chores to hobbies, work, and interests, these activities pass the time while simultaneously helping to define who we are. While the capabilities of people with dementia may decline, the potential for personal fulfillment does not. Let's take a closer look at why it's important for people with dementia to engage in meaningful tasks, along with five simple and inexpensive activities for caregivers to try with the dementia patients in their care.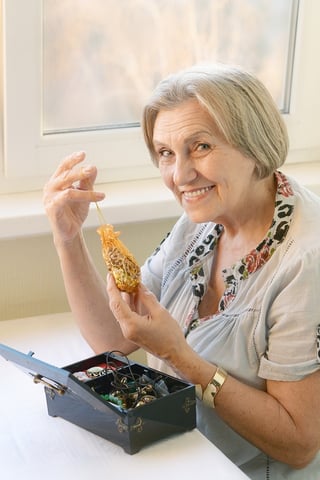 From working fine motor skills to bringing back memories, sorting through a jewelry box has unexpected benefits.
Why Meaning Matters
Many seniors with Alzheimer's disease and other forms of dementia suffer from boredom and restlessness because they lack meaningful daily activities. Introducing activities to the lives of people with dementia not only keeps them busy but also helps them feel connected to the people and the world around them. These tasks also have the potential to restore a sense of normalcy lacking from the daily lives of dementia patients while preventing loneliness, despair, and suicidal thoughts.
Meaningful activities offer a number of other functions, including giving people with dementia control over their environments, calming anxiety, and reducing wandering and other troublesome behaviors. Ultimately, these activities -- aimed at finding satisfaction in doing, not in any intended outcome -- give people with dementia a sense of self-worth, individuality, and purpose.
Five Meaningful Activities for People With Dementia
1. "Playing" with Paint Swatches
Picture the paint swatch displays at your local hardware store. These free samples are available in an extensive range of colors, shapes, sizes, and textures -- all of which can be engaging for people with dementia. Depending on the progression of your loved one's disease, he may engage with the paint swatches in a number of different ways, ranging from simply manipulating them with his hands to matching similarities to creating color palettes.
Many people have fond memories of looking through an older relative's jewelry box as a child. In fact, jewelry boxes are literal treasure troves for people of all ages. Whether your aging loved one simply looks through the box or organizes it, she will enjoy participating in this age-appropriate activity.
Keep in mind that for some people with dementia, this task can be overwhelming or confusing so be sure to factor in your aging loved one's individual capabilities when setting up this task.
Researchers continue to discover the benefits of Montessori-based methods for dementia patients. Working with "practical life" material can help seniors maintain a connection with their surrounding world. Silverware-related activities can include everything from sorting and rearranging the silverware drawer to washing and polishing forks, spoons and knives. The complexity of the task relies on the progression of your loved one's disease.
4. Manipulating PVC Pipe Fittings
Another age-appropriate activity, PVC pipe fittings can be manipulated in a number of different ways depending on your loved one's abilities. From taking them in and out of their bags to screwing pieces together, people with dementia often find this work fulfilling.
Whether your aging loved one was previously an avid couponer or has never clipped a coupon in her life, there is still much fulfillment to be found in coupon clipping. Not only does this task keep dementia minds occupied, but it also involves a valuable element of socialization -- particularly if you work on coupon clipping together. Remember: the final product doesn't matter. In the case of people with dementia, the true benefit lies in the act of doing something purposefully, not in the outcome.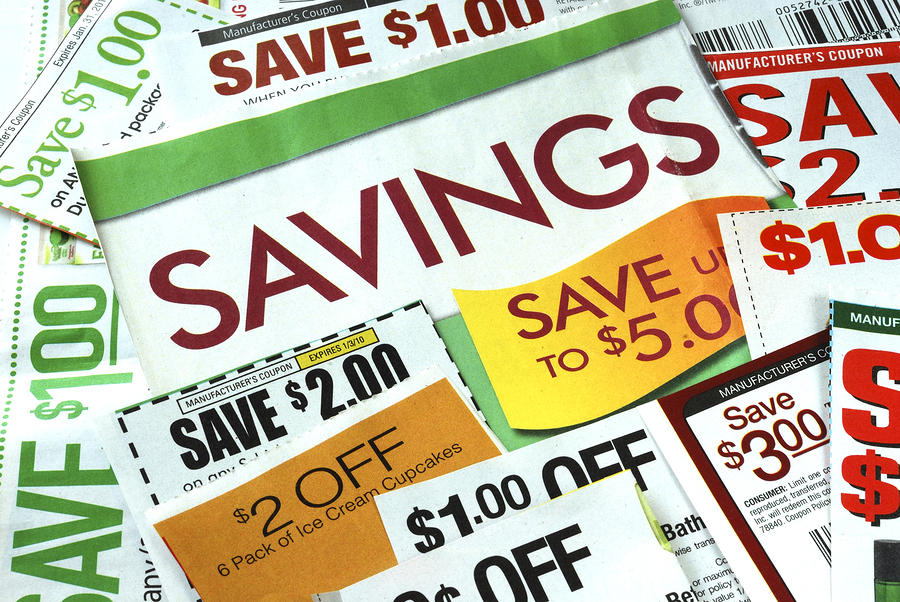 Coupon clipping as therapy for dementia patients? Experts say "yes."
Activities for seniors don't have to be grand, expensive, or complex. Rather, even the simplest tasks can yield beautiful benefits for people with dementia as well as for their caregivers. Mmlearn.org offers a large library of free videos for caregivers of older adults, covering topics pertaining to senior care. Whether you are a healthcare professional or a family caregiver, if you are caring for an older adult we know that you will find mmlearn.org an essential learning and guidance resource for all of your caregiver training needs.
Need additional activity ideas? Watch these videos or download an ebook of activities for dementia patients.
If you're looking for a comprehensive resource for family caregivers, check out our online Family Caregiver Guide.