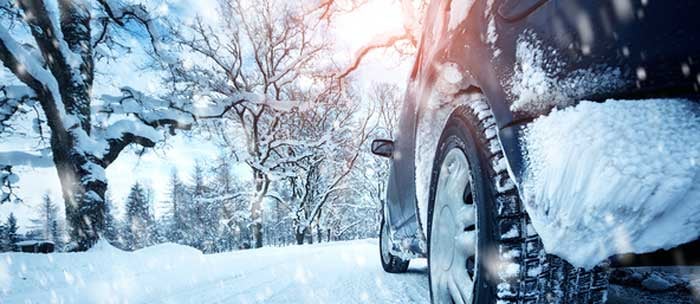 Caregivers often feel like they don't have enough time in the day, but failure to plan for winter storms can lead to additional challenges and increased caregiver stress. An added factor this year? Forecasts predicting that many regions of the country may have a particularly snowy winter ahead for 2017. But caregivers don't have to be at the mercy of bad weather. These five tips for caregivers will help keep seniors safe when winter weather strikes.

1. Know What's Coming

You can't adequately prepare for a storm if you don't know it's headed your way. Forecasting technology is better today than ever, but the most sophisticated weather prediction is useless if you're not using it. Routinely checking the forecast online or watching the news can help you stay ahead of winter weather.

2. Stock Up

Because grocery stores are likely to be swarmed with people on the night before a big storm, avoid the crowds by stocking up on batteries, food, water, and other supplies well in advance of bad weather's arrival.

Also, keep in mind that you may not be able to get to the store or pharmacy if a storm causes roads to become impassable. Make sure that you have all medical supplies on hand and prescriptions filled when the forecast calls for severe weather. If you do get caught without, check in with your local supermarket -- many do offer delivery service for customers.

3. Plan for Power

If a storm is coming, you have no control over whether or not you'll lose power. While generators are a useful solution, they're not always part of the equation. If you are caring for a senior who is oxygen-dependent, inform your power company, which may be able to offer you priority service or a generator loan. If you rely on an alternate heating source when the power is out, make sure the carbon monoxide alarm is operational.

Make sure all cell phones and laptops are fully charged in case your landline becomes inaccessible. Have contact information on hand for your aging loved one's doctor, the police, and the fire department.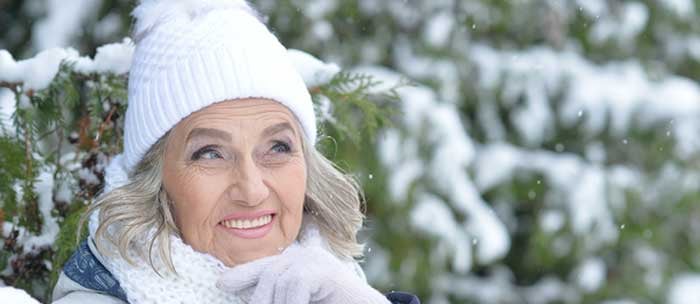 4. Keep Seniors Warm

Seniors are particularly susceptible to cold due to a number of factors including thinner skin, hypothyroidism, arthritis, and other chronic health conditions. Additionally, some medications can make it harder for seniors to stay warm.

The National Institute on Aging recommends setting the thermostat at 68 degrees in order to help keep seniors comfortable while preventing hypothermia. Space heaters can also be used as a complement to the furnace, but be sure to closely follow the manufacturer's safety guidelines to reduce the risk of fire.

Caregivers can also help by keeping watch for signs of hypothermia, including sleepiness or confusion; slowed or slurred speech; shallow breathing; a weak pulse; behavioral changes; and poor control over body movements. Shivering may or may not be present. If you do suspect that your aging loved one is suffering from hypothermia and his/her temperature falls to 96 degrees or below, call 911.

If you do lose power, having extra clothing and blankets on hand can help keep seniors safe and warm. Seniors should also be advised to stay inside in extreme cold, snow and ice to help prevent hypothermia as well as fall-related injuries.

5. Have Transportation Covered

With proper planning, seniors and caregivers should be able to hunker down during a storm until it passes. If you or your aging loved one do have to venture out, make sure to bundle up in proper clothing: hats, coats, scarves and breathable layers offer protection from the cold without causing overheating.

Also, arrange in advance for snow removal services, and make sure your vehicle is outfitted with an emergency kit. Not sure what to include? Consumer Reports has prepared a handy list of essential gear for winter weather car travel.

While winter weather is a fact of life, winter weather-related stress doesn't have to be. These five tips can help caregivers plan and prepare for whatever Mother Nature sends their way this season.

mmLearn.org offers a large library of free videos for caregivers of older adults, covering topics pertaining to senior care. Whether you are a healthcare professional or a family caregiver, if you are caring for an older adult we know that you will find mmLearn.org an essential learning and guidance tool for all of your caregiver training needs. For more valuable content, be sure to access our database of free caregiver training videos.