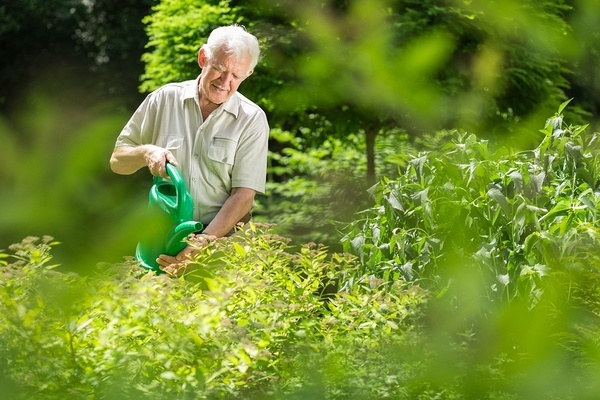 As dementia progresses, people living with the disease are often impeded in their abilities to carry on their usual activities. However, remaining active can be an essential part of enjoying a decent quality of life. While coming up with purposeful, age-appropriate activities for people with dementia can be a challenge for caregivers, a surprising number of household items are up to the task. Let's count down four easy, accessible, and affordable ways to keep people with dementia occupied and engaged.
1. Tupperware
While blocks may be suitable for children, Tupperware offers an ideal alternative for older hands. Not just a handy invention for food storage and organization, Tupperware is also a terrific way to engage people with dementia. Higher-functioning people may be able to take lids on and off as well as sort and stack Tupperware pieces, while others may simply hold and feel the containers.
If you don't already have a collection of Tupperware, sets can be purchased at a low cost at a dollar or big box store. To add even more fun and flair to this activity, seek out brightly-colored pieces in different shapes.
Don't have Tupperware handy or time run to the store? Try stackable measuring cups instead.
While shining shoes may seem like a lost art, shoeshine boxes can be purchased for just a few dollars, or perhaps even found lurking in the back of your own bedroom closet. A person with dementia may well find significant fulfillment in polishing and buffing his own shoes. This task can also help people feel more independent and derive a greater feeling of meaning. In some cases, shining shoes and similar care-and-upkeep tasks can also bring back familiar memories and feelings.
One caveat. Some shoe polishes contain toxic ingredients, while dark colors can be messy. Look for clear colors formulated with non-toxic ingredients to keep seniors safe while minimizing cleanup.
3. A Pocketbook
Pocketbooks can be literal treasure troves for people with dementia. From diverse textures to zippers, snaps and other forms of closure, they offer a time-consuming form of entertainment -- particularly when stocked with interesting items to explore, such as jewelry, keys (for non exit-seekers), books and photos. This activity can also be individualized by caregivers. Take time to consider what types of belongings your own aging loved one would enjoy discovering in a handbag.
Like shoeshine boxes, purses can elicit strong memories in users. However, it's also important to remember that handbags and pocketbooks can bring to mind thoughts of departures. Avoid putting the pocketbook over your shoulder to make sure you don't trigger thoughts of leaving.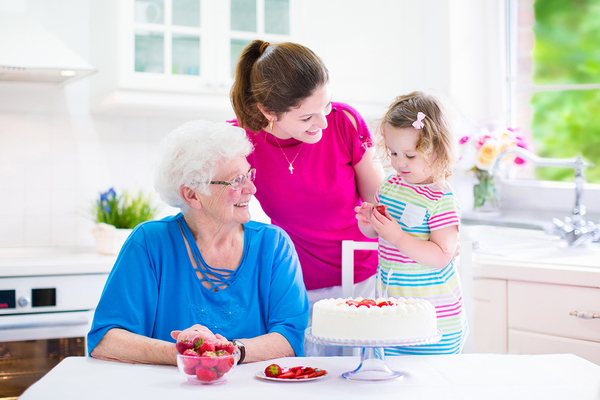 Decorating a cake together stimulates multiple senses.
4. A Toolbox
People will find plenty to examine in toolboxes, as well as comfortable familiarity. While handing over a toolbox containing hammers and other potentially dangerous tools is ill-advised, toolboxes also contain plenty of safe, intriguing items -- from screws and paint swatch cards to paint brushes and tape measures -- for seniors to hold, feel and manipulate.
If you think toolboxes are only for men, think again: Women also enjoy the experiencing of playing with the contents of a toolbox.
These are just a handful of household items which can help seniors engage with the world around them. From polishing silver to watering plants, a glance around your kitchen or living room can turn up activities comprising a beautiful blend of play and purpose. Need additional activity ideas? Watch these videos or download an ebook of activities for dementia patients.
If you're looking for a comprehensive resource for family caregivers, check out our
online Family Caregiver Guide
.
mmLearn.org offers a large library of free videos for caregivers of older adults, covering topics pertaining to senior care. Whether you are a healthcare professional or a family caregiver, if you are caring for an older adult we know that you will find mmLearn.org an essential learning and guidance tool for all of your caregiver training needs. For even more useful content, be sure to access our free database of online caregiver videos.