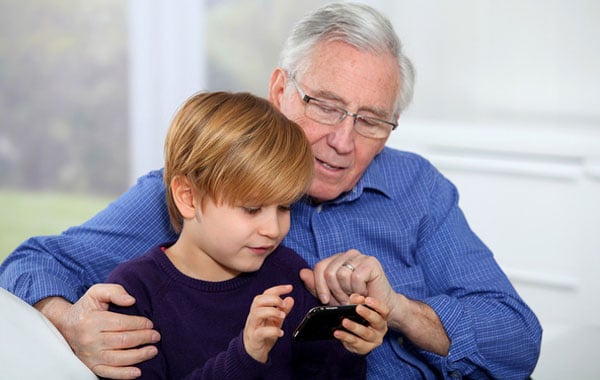 While Baby Boomers, Millennials, and Generation Xers may be the first words that come to mind when you think of "generations," another contender is rapidly emerging: the Sandwich Generation. While the name may be cute, the reality can be anything but for the millions of Americans caring for their aging parents and not-yet-grown children at the same time. There is hope, however, for those in this growing group.

Read on for four tips aimed at improving the lives of today's Sandwich Generation caregivers.

1. Make Time For Yourself a Priority Here's the cold hard truth: As much as you do for everyone else, no one else is going to make time to ensure that your needs are met. This task falls on you, and its importance is paramount.

Failure to care for yourself in the form of eating right, exercising, and getting enough sleep can have catastrophic consequences on your physical and emotional well-being.

Having a hard justifying "me time" just for yourself? Do it for everyone else. After all, safeguarding your own well-being also safeguards theirs.

2. Become a Planner Even if you've always been a fly-by-the-seat-of-your-pants kind of person, your new normal likely involves juggling many different tasks for many different people. Sure, you can try to keep all of it in your head, but not only will this inevitably lead to dropped balls, but it's ultimately an impossible undertaking as things continue to pile up.

Waiting until the last minute may be easier in the short-run, but it leads to amplified stress over time. Meanwhile, planning ahead can help you maintain an invaluable sense of control over your life.

3. Accept Your Limitations Even if it seems like everyone else thinks you can, you can't do everything. Stop worrying about all of the things you can't do and, instead, focus on the things within your power to change. This will also help you be more present. After all, while a great deal of daily joy can be found in small moments with loved ones, constantly worrying about the many things you have yet to do can distract from your ability to be "in the moment."

Caregiving has its ups and downs. Letting go of the guilt can help you celebrate the former and move on from the latter.

4. Don't Be Afraid to Ask for Help Too many Sandwich Caregivers think of themselves as Supermen and Superwomen. But even cartoon heroes need help every now and then. (That's what the Super Friends were for!)

There are probably many people in your life right now who would love to help you - they may just not know how. If you need someone to run an errand or even just sit with an aging loved one while you run to the store or get a haircut, reach out and ask. The worst they can do is say "no," and you stand to gain much more when they say "yes."

Don't have a nearby friend or family member who can pitch in? Look into respite services in your area. If you have the budget, meanwhile, everything from housekeeping serves to meal providers can lighten your load and possibly relieve some of the stress involved with not being able to get it all done..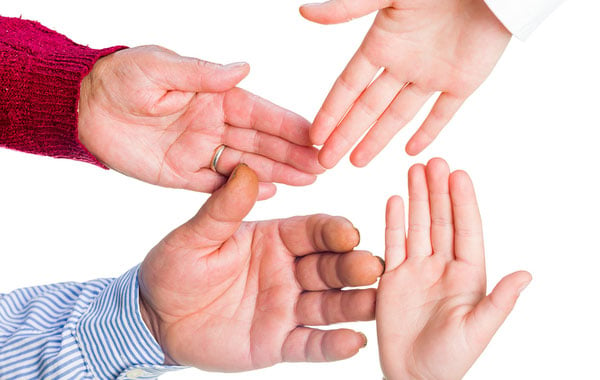 Just under half of contemporary Americans adults are simultaneously supporting both their aging parents and their kids, according to the Pew Research Center. Given that this trend is only predicted to rise as the population ages in the years ahead, these coping mechanisms will become an increasingly critical part of supporting multigenerational quality of life.
If you're looking for a comprehensive resource for family caregivers, check out our
online Family Caregiver Guide.
mmLearn.org offers a large library of free videos for caregivers of older adults, covering topics pertaining to senior care. Whether you are a healthcare professional or a family caregiver, if you are caring for an older adult we know that you will find mmlearn.org an essential learning and guidance tool for all of your caregiver training needs. For more useful caregiver resources, be sure to access our database of free online caregiver training videos today.