Did you know that two national observances -- Older Americans Month and Creative Beginnings Month -- converge in May? Combined, they present a unique opportunity for seniors and their caregivers: It's never too late for seniors to adopt new activities and habits aimed at helping them enjoy healthier, fuller lives.
This year's Older Americans Month theme, "Blaze a Trail to Reinvention," is particularly befitting of the shared holiday. Let's take a closer look at why trying new things is important, along with caregiver tips for helping seniors embrace their own "creative beginnings" this May.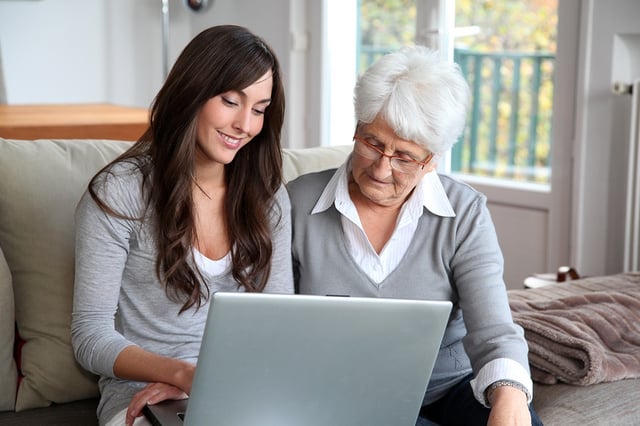 From computer classes to taking dance lessons, there are plenty of opportunities for seniors to learn.
The Benefits of Trying New Things
We've all heard the expression, "You can't teach an old dog new tricks." However, the latest scientific research tells us that this is far from the truth. In fact, neuroscientists now assert that the brain continues to be remarkably "plastic" throughout life -- even in middle and old age -- with the ability to adapt to new environments through a process known as "neuroplasticity." The more that seniors exercise their brains and "practice" learning new things, the more flexible their brains stay.
Trying new things has other benefits as well, including promoting physical health, reinforcing structure and routine, fostering social connections, and even providing extra income in some cases.
The overall takeaway? While seniors may feel more comfortable sticking with what they know, encouraging them to try new things can help them stay sharp, engaged, and enjoying an enhanced quality of life.
Overcoming the Obstacles
While it's possible to learn new things in the golden years, it can be harder to do so for seniors who may be intimidated or suffering from age-related mental or physical limitations. Caregivers can help seniors overcome these issues by offering appropriate encouragement.
In some cases, this may come in the form of setting small, manageable goals. For example, while introducing an ambitious exercise routine may be too much for a sedentary senior, starting with a brief walk or series of simple stretches may initially be a more realistic senior exercise regimen. With the right support system in place, baby steps lead to bigger steps.
Another simple way for caregivers to motivate seniors to try new things? Join in the fun. Whether your aging loved one has always wanted to to take up knitting, learn a new language, travel, or volunteer, having company along the way can make that first step considerably less difficult.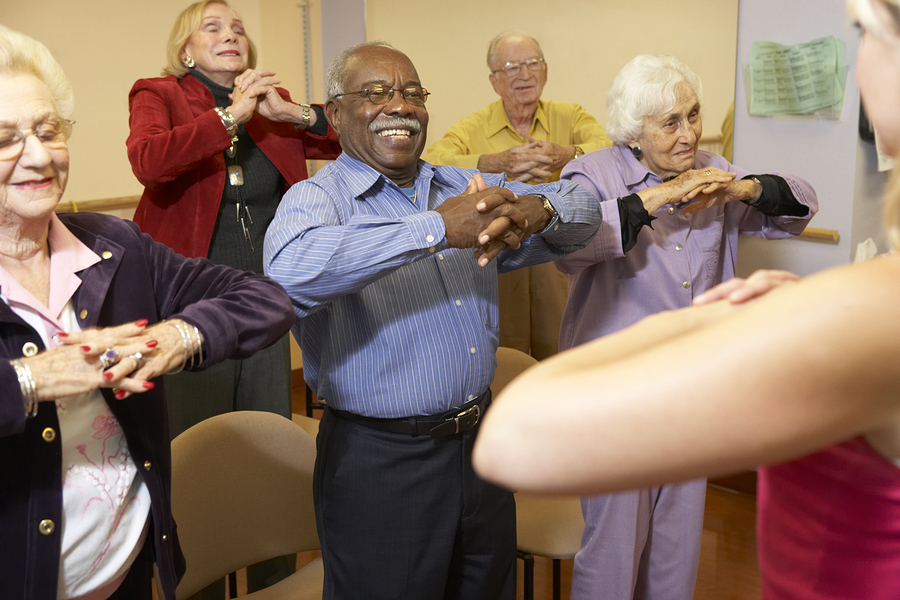 Many seniors find safety in numbers when it comes to trying new things.
Also, keep in mind that seniors are far more likely to agree to try new things if those things are of interest to them. Let their passions, skills and interests serve as inspiration for reinvention.
If moving into a nursing home is on the horizon for your aging loved one, "Creative Beginnings Month" is also an opportunity to reframe the experience as a new beginning of its own.
The opportunities for reinvention -- and the beautiful benefits that go along with it -- are endless at any age. There's no better time than this May to help an aging loved one take steps toward a more fulfilling life. Not sure where to get started? Check in with a local senior center, community college, or library to find out about senior programs in your area.
mmLearn.org offers a large library of free videos for caregivers of older adults, covering topics pertaining to senior care. Whether you are a healthcare professional or a family caregiver, if you are caring for an older adult we know that you will find mmLearn.org an essential learning and guidance tool for all of your caregiver training needs. For more useful content, be sure to visit our digital video database for online training for caregivers .