Sorting through the many different types of care available for aging loved ones can be tricky territory. And it's not going to get easier anytime soon: As the senior population skyrockets with the coming of (retirement) age of the baby boomers, demand for these services will continue to rise. Two oft-confused industry terms? Hospice and home health care. Here's a closer look at both, aimed at enriching understanding and ensuring that individuals receive the best and most appropriate care.
Hospice care serves people who are nearing the end of life. Says The Mayo Clinic,
"Hospice care services are provided by a team of healthcare professionals who maximize comfort for a person who is terminally ill by reducing pain and addressing physical, psychological, social and spiritual needs. To help families, hospice care also provides counseling, respite care and practical support….Unlike other medical care, the focus of hospice care isn't to cure the underlying disease. The goal of hospice care is to support the highest quality of life possible for whatever time remains."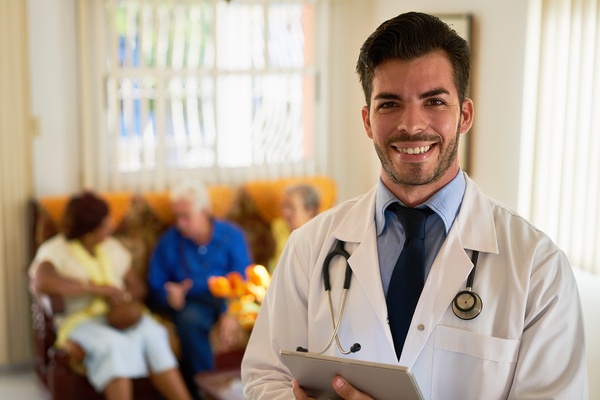 A hospice care team may include doctors, nurses, home health aides, spiritual advisors, social workers, pharmacists, therapists, bereavement counselors, and volunteers. Members of the team make regular visits to the home to provide services and are also on call 24/7.
About Home Health Care
"Home health care is a wide range of health care services that can be given in your home for an illness or injury….The goal of home health care is to treat an illness or injury. Home health care helps you get better, regain your independence, and become as self-sufficient as possible."
Typical examples of home health care services include wound care, patient and caregiver education, intravenous or nutrition therapy, injections and monitoring serious illness and other intermittent health conditions. More specifically, home health care duties may comprise everything from monitoring vitals and diet to ensuring the safety of the home environment.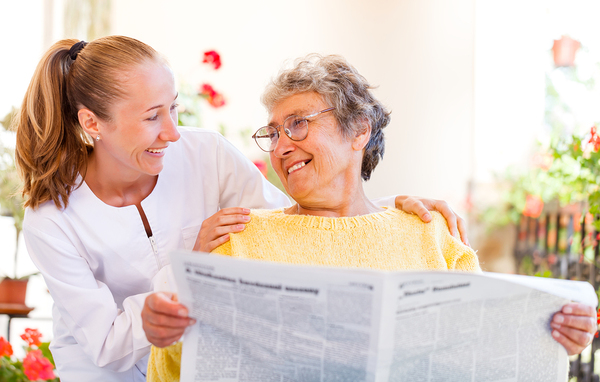 One note? It's important not to confuse home health care with home care. The former refers to clinical medical care provided by skilled medical professionals, such as registered nurses, occupational therapists, and physical therapists. The latter is provided by professional caregivers, AKA home care aides, who help with the activities of daily living. Unlike home health care, this personal/companion care is classified as "unskilled" or "non-clinical."
Key Differences Between Hospice and Home Health Care
The primary difference between hospice and home health care is their purpose. While the goal of home health care is to treat an illness or injury in order to help care recipients regain self-sufficiency and independence, hospice care is focused on providing comfort and support.
Duration of care also differs. While hospice care is intended to serve patients with six months or less to live (although this can be extended if the doctor or hospice care team certifies the ongoingness of a life-limiting condition), the length of home health care is largely dependent on the specifics of an individual's condition and goals of care (although home health care patients also require routine recertification in order to remain eligible for Medicare).
While most hospice care is provided at home with family members assuming the role of primary caregivers, it is also available in other settings, including hospitals, nursing homes, and assisted living facilities. Dedicated hospice facilities are also available. (Although it's important to know what while hospice care aims to limit hospitalizations, they may be unavoidable in cases in which the hospice team is unable to manage a particular symptom.) Home health care, meanwhile, is available only in private residences.
Key Similarities Between Hospice and Home Health Care
While hospice and home health care are different in nature, they also share many commonalities. For starters, both hospice and home health care are covered by insurance so long as deemed necessary by the health care team. However, the benefits are very different, so familiarizing yourself with them is critical. Furthermore, different programs have different policies and terms so be sure to clarify the specifics of your arrangement before choosing a provider.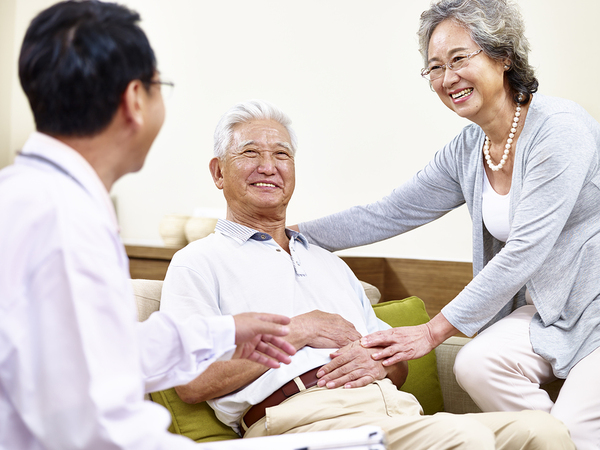 Perhaps the biggest overlap between hospice and home health care is their tremendous potential to help patients and their families enjoy a higher quality of life. Not only can both help patients feel better, but they can also decrease the burden on family caregivers which accompanies caring for both the chronically and the terminally ill.
If you're looking for a comprehensive resource for family caregivers, check out our
online Family Caregiver Guide
.
mmLearn.org offers a large library of free videos for caregivers of older adults, covering topics pertaining to senior care. Whether you are a healthcare professional or a family caregiver, if you are caring for an older adult we know that you will find mmLearn.org an essential learning and guidance tool for all of your caregiver training needs. For more useful information on hospice and other useful topics for caregivers, access our database of free online caregiver videos today.