"Caregiving is universal. There are only four kinds of people in the world:
those who have been caregivers, those who currently are caregivers, those who will be caregivers,
and those who will need caregivers." Rosalyn Carter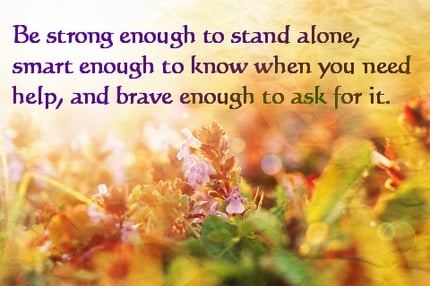 Becoming a caregiver to another person is not only labor and time intensive but it also comes with a significant amount of responsibility. Are you caring for a family member? Are you a professional caregiver caring for someone on a daily basis? Or, are you just a loyal and trusted friend who has taken on the responsibility of caring for someone in need? Regardless of who you are caring for and your own personal caregiving circumstances, it is essential to care for the caregiver while caring for another person. Caring for yourself could simply mean accepting help from others or taking time for yourself away from your caregiver responsibilities.
Share the Responsibility
Ask family members or friends to help you out from time to time. It is impossible to take on this type of responsibility without taking a break for yourself. People who do not take about burn-out very easy and often end up dealing with medical issues of their own. Set some time out each week just for yourself.
Consider an Adult Day Care Program
If the senior adult is able to get out during the day, consider utilizing an adult day care for a few hours a day. Adult daycares have trained staff members on site who work with the adult to make sure their needs are being accommodated.
Relax During the Day
Everything does not have to get done all at once. Take breaks throughout the day when your assistance is not needed. Take a short walk just to get out of the home daily. Devote this break to doing something you enjoy.
Give Yourself a Vacation
You can only do but so much. Take time away for a few days to clear your mind and relax. Treat yourself for a change and allow someone to pamper you. Consider taking a trip to the spa or just relaxing at a bed & breakfast location -even a little time away can be beneficial.
Consider a Support Group
Sometimes just having someone around who really understands what you are going through can relieve stress and anxiety. Joining with a community of other caregivers is a great opportunity to share stories and experiences. Through these conversations and sharing of personal experiences, you offer and gain comfort and moral support as well as receive practical advice and tips to help you cope with your own situation.
Utilize On-Line Videos and Tutorial
Make time to educate yourself about caring for your personal needs by watching videos and tutorials from experts on the subject of caregiving. These media resources are available 24/7 and are excellent for educating yourself on needs of seniors and taking care of yourself. Caregivers who care for older adults have a responsibility not only to the senior but to themselves and other family members to take care of themselves. A good video to start with might be Caregiver Stress: Identifying and Reducing Strain and Stress by Andrea Wirt, M.S.N., R.N., Geriatric Nurse Practitioner, Division of Geriatric Medicaine at UTMB Galveston.
mmlearn.org offers a large library of free videos for caregivers of older adults, covering topics pertaining to senior care. Whether you are a healthcare professional or a family caregiver, if you are caring for an older adult we know that you will find mmlearn.org an essential learning and guidance tool for all of your caregiver training needs.