A full quarter of seniors leave the hospital with superbugs on their hands following a hospital stay, according to research published in JAMA Internal Medicine earlier this spring. Not only that, but those who continue on to nursing homes or other care facilities are likely to amass further superbugs throughout their stay. What are superbugs and what can patients and caregivers do to keep them at bay? Let's take a closer look at this increasingly dangerous threat to senior health.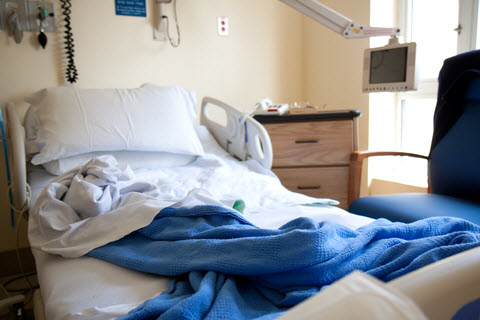 What are Superbugs?
Mayo Clinic physician Pritish K. Tosh describes multidrug-resistant organisms (MDROs), aka "superbugs," as "strains of bacteria that are resistant to the majority of antibiotics commonly used today." Unfortunately, they can cause a number of different health concerns for seniors, including everything from urinary tract infections to pneumonia.
Why are superbug incidences on the rise within the population -- particularly among seniors? For starters, antibiotic overuse leads to resistance to treatments, meaning that drugs, which may have previously been successful at banishing certain strains, are no longer capable of doing so. Because of this, the Centers for Disease Control and Prevention (CDC) has called for more intensive efforts to prevent the spread of this danger to public health.
Also contributing to to the increased prevalence of superbugs is that today's seniors are more active than ever before. While cultural change is largely regarded as a positive in terms of keeping older adults active and engaged with the world around them, it also comes with a little-discussed downside: The more contact people have with other patients, healthcare workers, and different areas of the care facility, the greater their risk of contracting new MDROs.
Tips for Preventing Superbugs
One of the simplest ways to protect people against superbugs, according to healthcare experts, is education. Says the JAMA paper's lead author Lona Mody, M.D.,
"We've been educating healthcare workers for decades about hand hygiene, and these numbers show it's time to include patients in their own hand hygiene performance and education."
Proper hand-washing techniques are the most essential measure, according to experts. This should include at least 20 seconds of vigorous scrubbing with soap and water or an alcohol-based hand sanitizer, followed by turning the faucet off with a paper towel to avoid coming into contact with additional superbugs. An added bonus? Frequent hand washing can also prevent other afflictions, such as norovirus.
Don't hesitate to ask healthcare providers to wash their hands, as well. While this is part of basic hospital hand-hygiene compliance, not all doctors and other healthcare practitioners 100 percent adhere to these rules.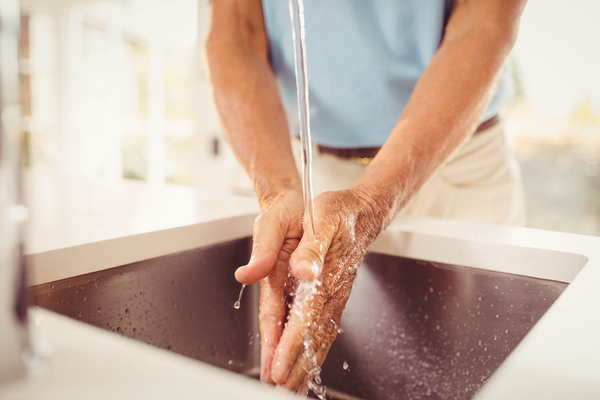 The CDC recommends two full rounds of "Happy Birthday" to keep superbugs away.
Insisting on a flu shot for aging loved ones is also a vital preventative measure. Why? Because flu causes a weakened immune system which makes people more vulnerable to superbugs, such as community-acquired MRSA.
Proper use of antibiotics is also important. Use as directed and only when needed; complete the full course of treatment; refrain from sharing antibiotics with others; and don't use leftover prescriptions.
Lastly, healthy lifestyle behaviors can be an invaluable defense in staying superbug-free. Eating right, sleeping well, exercising, and proper handling of food can all lessen the risk of acquiring a superbug.
While the active involvement of patients in safeguarding their health is critical, caregivers can also play a vital role in advocating for hospitalized loved ones. Tubes, such as catheters, can harbor and spread superbugs, so asking to have them removed as soon as possible can mean the difference between contracting a drug-resistant bacteria or leaving the hospital healthy.
mmLearn.org offers a large library of free videos for caregivers of older adults, covering topics pertaining to senior care. Whether you are a healthcare professional or a family caregiver, if you are caring for an older adult we know that you will find mmLearn.org an essential learning and guidance tool for all of your caregiver training needs. For more free caregiver training resources, access our database of online caregiver videos today.