While some seniors are choosing to remain independent longer, there are still many who are faced with the difficult decision of choosing the right type of eldercare. As caregivers, even though you are not making that decision personally, it's helpful to know the differences and advantages of each type of care before you need them. I'll keep this post short and only talk about the four most common types: residential care, assisted living, continuing care retirement communities, and nursing homes.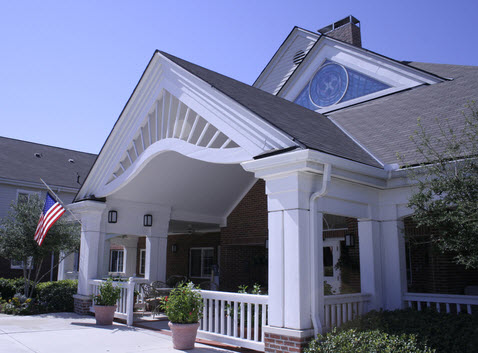 Residential Care:
Also called group homes, residential care homes have several advantages over larger facilities. Residential care homes generally serve elderly residents who live together and receive care services from live-in caregivers. The ratio of caregivers to residents is much better than in other types of care homes. Generally non-medical, caregivers offer assistance with activities of daily living such as dressing, bathing, transferring, using the restroom, and meal preparation. Many residential care homes offer an intimate, home-like environment that is comfortable for seniors. Depending upon the home, amenities or nursing services will vary. Make sure to take a tour and talk to current residents and staff before making a decision.
Assisted Living:
Assisted living is a good care option for those who need help with some daily-living tasks, but are still able to live safely on their own some of the time. Maybe help is needed with medications, cooking, or another activity of daily living as described above. Prices fluctuate depending upon the amount of care needed. With assisted living, similar to residential care, caregivers are available around the clock.
Some assisted living facilities contain single-living apartments with kitchenettes; others provide simply rooms; while less expensive options sometimes have residents in a shared room, similar to dormitory style living. Assisted living residences have activities, a vibrant social community, and usually group dining, which makes meeting new people easier. Assisted living is a good choice if your loved one needs more personal care than can be given at home or if they need medical supervision, but not the amount of attention supplied by a nursing home.
Continuing Care Retirement Communities (CCRC):
Continuing care retirement communities are able to provide multiple types of care, adapting to the needs to the resident. Sometimes communities even include a nursing home in the same location. If you plan early and have the funds, continued care can be a great option because as your loved one ages, they will not need to move from their already-comfortable area to receive more medical attention. Residents purchase units within the community and pay a monthly fee depending upon the type of care needed. As their needs change, the monthly fee to live in the community increases to match the higher level of care. If still married, spouses can stay close even if one requires more attention than the other.
Nursing Homes:
A nursing home is intended to offer a high level of care. Outside of a hospital, nursing homes provide the highest level of medical care available. Nursing homes do provide assistance with daily care, but they are generally chosen as a living option because of the high level of medical care. A licensed physician supervises and a nurse or other medical professional is always available on the property. Occupational and physical therapists should be available on site as well. A nursing home is a good choice if a recent health development has disabled a loved one, such as a fall or a stroke, and there is no way they can receive the level of necessary care through home-health or another living facility. Sometimes, nursing homes are temporary options right after hospitalization or rehab, and residents return home or to another facility after a short amount of time.
Although picking the right living option may seem daunting, there are many resources available to guide you. You should always consult your loved one's doctor and of course the senior themselves. Try talking to someone who has experience in the eldercare field, such as a medical social worker, care manager, or an agency that specializes in moving seniors at no cost. Social workers and eldercare agencies should also be able to tell you about eligibility requirements for federal or state aid.
Max Gottlieb is the content manager for Senior Planning, a free service intended to help seniors and their families navigate the often-complicated process of obtaining long-term care. Senior Planning helps seniors and the disabled find professional care, secure benefits, or move into age-related homes.
If you're looking for a comprehensive resource for family caregivers, check out our online Family Caregiver Guide.