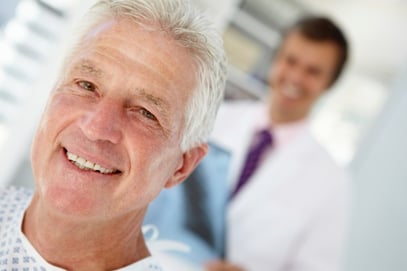 Did you know that men are 80 percent less likely to seek out routine health care than women? This eye-opening statistic from the Centers for Disease Control (CDC) is of particular relevance during June's Men's Health Month. This annual observation offers the perfect opportunity for caregivers to check in to ensure that aging male loved ones and patients are getting the care they need to enjoy optimal health in their golden years.

A Closer Look at the Research

While many men think that trips to the doctor are reserved for instances of extreme sickness, feeling healthy doesn't always correlate with being healthy. Because many diseases remain asymptomatic until later stages, routine preventative care can help catch these issues before they progress. Other conditions, like blood pressure and cholesterol, are completely symptom-free.

Just over a quarter of men claim to wait "as long as possible," before seeking medical help regarding a health concern, according to the American Academy of Family Physicians. Experts attribute men's reluctance to go to the doctor to several things, including lack of "conditioning" to get preventative care, fear of showing vulnerability or finding something wrong, and concerns about giving up control.

The truth is that adopting a proactive approach is actually the best way to take control over health and wellness.

Common Health Concerns Among Senior Men

During an annual visit, your aging loved one's physician will perform a routine checkup, including health-risk assessments and appropriate screening tests. The doctor will also check to make sure all immunizations are current, as well as offer counseling related to healthy lifestyle choices.

In addition to tracking senior health and serving as a valuable preventative measure, regular visits to the doctor can also help seniors feel more comfortable with their doctors if and when a significant illness or emergency occurs.

As men grow older, they're at increased risk for a number of health issues, including prostate issues, bladder cancer, incontinence, testicular problems, impotence/erectile dysfunction, and heart disease and hypertension, along with a number of other physical and emotional health concerns. A trip to the doctor can ensure that your aging loved one stays on top of these issues for prompt diagnosis and early intervention.

Even if your aging loved one insists that he "feels fine," each of these issues not only constitutes long-term health risks if left untreated, but may also interfere with his overall physical, mental and emotional health and well-being.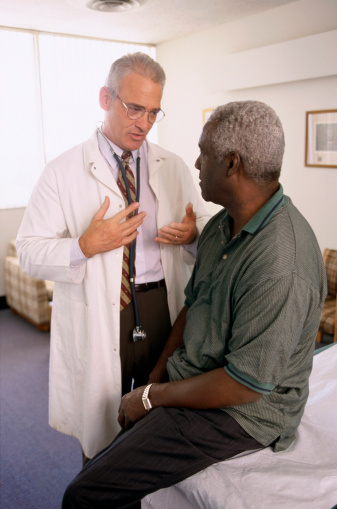 While seeing a doctor can be intimidating for men,
caregivers can offer valuable support.



Luckily, nearly 80 percent of men with spouses or significant others revealed that their partners did influence them to go to the doctor. Family and professional caregivers can also play a vital role in encouraging their aging loved ones to seek routine health care.

Father's Day isn't the only important observation honoring men in the month of June. This year during Men's Health Month, be sure to visit mmLearn.org for more information on men's health issues, along with a complete collection of caregiver training videos.